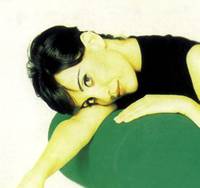 With her quite extraordinary voice, Filippa Giordano weaves a myriad of notes that derive from opera and traditional Italian music. Her sound also transpires into a sophisticated American pop. Her new album includes operatic favourites such as "Casta Diva" from Bellini's Norma and "Vissi d'Arte" from Tosca by Puccini.
Although the six operatic arias on this album are all performed in a contemporary manner, they remain essentially true to the original score. As Filippa herself points out, "Puccini was a very modern man, he loved his motorcars and speedboats. I think if he was alive now, he would probably have been the first to say, 'Use the microphone and let us hear the words properly!'" Francesco Sartori (composer of the world-famous "Con te partiró" and "Canto della terra", as performed by Andrea Bocelli) composed three songs specially for Filippa, "You are the one", "Dissonanze (Mondo trash)" and "Maria (by the sea)", a tribute to Maria Callas.The songs included are sung in Italian, English and French, and the results are further enhanced by the efforts of two of the finest international producers: Celso Valli (who produced Eros Ramazzotti and Vasco Rossi), and Marco Sabiu (who is behind Take That's most successful album as well as the recent album by Tanita Tikaram).
The project was put together by Caterina Caselli and Sugar the Italian record label of Andrea Bocelli. Without doubt, they have once again created a fresh and amazing world of sound around a young and promising artist.The album was produced in Bologna and London, most of the songs are accompanied by the London session orchestra, with outstanding individual players selected from the great London orchestra.
-
ouise Buckingham