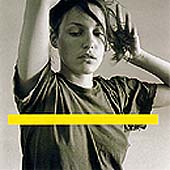 NEW ORDER - 60 Miles An Hour "60 Miles An Hour"
is the second single to be released from the new album
'Get Ready'.
Following the New Order tour as part of the Big Day Out and side shows held in Sydney and Melbourne last month, "60 Miles An Hour" is being released as an Australian exclusive Tour EP. This package is not being released anywhere else in the world!
The Tour EP will appeal to both New Order fans that already have the new album and to those yet to discover New Order.
"60 Miles An Hour"
is being played on Triple J and 3RRR and the single is accompanied by a hilarious video.
TRACKLISTING:
1) 60mph Radio Edit (3.47)
2) 60 Mph Supermen Lovers Remix (3.47)
3) Someone Like You (Funk D'void) (9.55)
4) Sabotage (4.48)
5) True Faith (Live)
6) Temptation (Live)