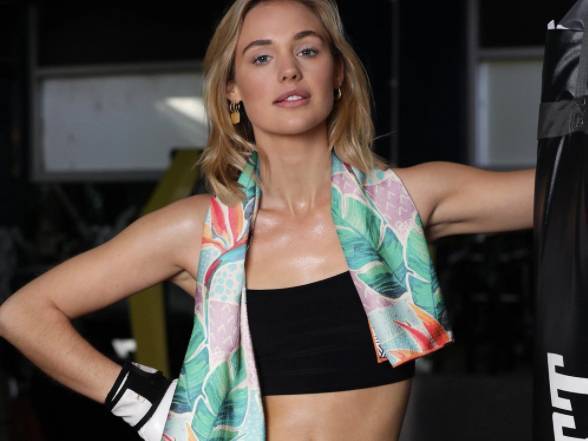 New antibacterial, odour-free workout towel collection, encourages people to stay healthy and fit especially during these uncertain times.
Tesalate use zinc in the construction of the workout towel fabric and this acts as an antibacterial agent. Unlike other antimicrobial substances such as silver and copper, zinc-based additives are broad spectrum antimicrobials. This means they are effective against not just bacteria but also the growth of fungi including algae, mold and mildew that causes odour build up.
Review: The the tesalate towels are nothing short of miraculous, repelling dirt, sand and foreign matter, they now repel hard to remove sweat smell. Handy sizes for a variety of uses, we absolutely love the Tesalate Gym Towel so handy, use in the gym, for yoga or pilates or even around home with little fingers, we've found so many uses for these mess free towels. The perfect size to carry in the car incase you want to head to the beach but wipe off the sand from your feet, they even are great for taking the dog for a walk and keep your car clean. So many uses although my favourite is for a workout.
RRP: $49.00
Available through www.tesalate.com