Energy Depletion Linked To Too Few Vegetables, Say Experts
Australians of all ages on average have a poor diet- which includes insufficient daily consumption of vegetables, according to Nutrition Australia. In fact, only 4% of Australians eat their recommended amount of vegetables each day.

This National Nutrition Week, Nutrition Australia has made it part of their mission to continue to encourage healthy eating for Australians and educate consumers on how to try for five servings of vegetables each day, by learning to embrace food waste.

Consumers are encouraged to break stereotypical vegetable consumption habits by eating more parts of vegetables such as the nutrient-rich skins, stalks and leaves and shopping for ugly or 'less than perfect' vegetables, which are equally rich in nutrients.

Increasingly, healthcare practitioners are focussing on the essential role that our foods play in supporting our bodies' natural energy levels, driven by our mitochondria, the energy cells in our body which are powered by Ubiquinol, the active form of the antioxidant, CoEnzyme Q10.

Ubiquinol is an endogenous antioxidant found naturally in our bodies. It is also found in many food sources including vegetables such as broccoli, avocadoes and spinach. However, in order to derive sufficient energy to power our bodies' mitochondria, we would need to consume 50 cups of spinach per day to create just 100mg of Ubiquinol.

As we age, our bodies' natural levels of Ubiquinol deplete due to the natural ageing process. Our ability to produce Ubiquinol naturally also declinesiv. This may be accelerated by today's fast-paced and often stressful pace, as well as dietary deficiencies and exogenous toxicity such as pollution, which may result in inflammation and oxidative stress, depleting this essential antioxidant, leading to fatigue, slow recovery and also potentially affecting our cardiovascular health.

Increasingly, healthcare practitioners are assessing the energy needs of their patients and may prescribe a Ubiquinol supplement, if necessary.

The standard recommended dosage to help build your body's Ubiquinol levels is 100-150mg a day. When your diet isn't sufficient, healthcare practitioners may suggest supplementing with Ubiquinol in capsule form each day to maintain daily recommended amounts.

For more information and the latest clinical research on Ubiquinol, please visit - https://www.ubiquinol.net.au/


Interview with Gerald Quigley, Leading Pharmacist and Community Herbalist on National Nutrition Week
Question: What is National Nutrition Week?

Gerald Quigley: National Nutrition Week is a nutrition awareness week celebrated annually in October in Australia. This year's theme is around healthy eating for Australians and educating consumers on how to try for five servings of vegetables each day, by learning to embrace food waste.


Question: What's the main message you hope to spread during National Nutrition Week?

Gerald Quigley: The main message is around breaking stereotypical vegetable consumption habits. This includes eating more parts of vegetables such as the nutrient-rich skins, stalks and leaves and shopping for ugly or 'less than perfect' vegetables, which are equally rich in nutrients in hopes of getting more vegetables into our diets. The idea is that the options are endless, and we can draw on a lot of inspiration when it comes to vegetables and getting creative about our intake, including supplementation if necessary.


Question: Are you surprised that only 4% of Australians eat their recommended amount of vegetables each day?

Gerald Quigley: Yes and no. While this is a significant portion of the population that is falling short of their recommend 5-6 servings of vegetables a day"I believe there are a number of factors that contribute to this, including cost, time and taste. If Australians can be inspired by ugly vegetables and utilising portions of fresh produce that would otherwise be tossed, I think that this is a good way to start a conversation and address these three deterrents when it comes to vegie consumption.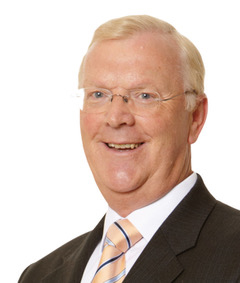 Question: How can Australians increase their daily consumption of vegetables?

Gerald Quigley: There are a number of ways to increases daily consumption of vegetables, including: embracing ugly vegetables that are marked down in grocery stores, using stalks, stems or leaves of vegetables in snacks or meals, learning best practices when it comes to food storage techniques, buying only what you need, using wilted produce in hot dishes, or using supplementation, etc.


Question: How can we eat more vegetables and learn to embrace low food waste?

Gerald Quigley: Here is an overview of the options out there for vegie inspiration and embracing low food waste:

There are now options in grocery stores, online food delivery companies, and even people growing their own vegetables who are embracing that ugly vegetables are equally as nutritious, more economical and better for the environment.

When it comes to embracing the vegetable bits that are often tossed"remember stalks, skins and leaves are packed with nutrients, if not more than their desirable counterparts. For example, stems from broccoli or cauliflower have more nutrients than the floret portions of the vegetable, including more fibre, vitamin C and calcium . This can be great as a crunchy snack accompanied by dip or steamed and included in pastas.

A general rule of thumb is to store produce at 4C, including most leafy green vegetables, especially if they have been cut or peeled.

One of the reasons that vegetables and fruits go to waste is that sometimes we buy too much of it and simply can't keep up with eating it all. Depending on if there's a local grocer nearby and you've got the time" going to collect fresh produce each day for a meal can be a great way to get some exercise, but it also ensures you are getting the produce in its freshest state.

They may not be as pretty as freshly bought produce"but fruit and vegetables that are starting to wilt can still make for great, hot nutritious meals. While produce that smells, is mushy or has visible signs of rot or mould should be tossed out"fruit and vegies that don't have these signs of spoilage are safe and have great potential for a second meal life. This could include hot dishes like pizza, pasta, soups, broths or even desserts like apple pie and banana bread!

While achieving your daily recommended vegetable and fruit intake each day is the goal"some people find natural supplementation can also boost your body's ability to get the most energy and nutrients out of their diet. Options for this include Ubiquinol (the active form of CoQ10)"it is a potent antioxidant found naturally in our bodies and supports healthy energy synthesis. The key component to performing at your best each day is diet, and supplementing your diet with antioxidants like Ubiquinol may help on a cellular level to derive the most from your foods.


Question: What do you hope to achieve during National Nutrition Week?

Gerald Quigley: I hope to spread awareness and inspire readers about the options that are out there when it comes to vegetable intake and supplementation available. Consuming 5-6 servings of vegetable should be an experience that is enjoyable and attainable – I think a little creativity and rethinking how we embrace vegetables is a great step towards achieving this.

Always read the label. Use only as directed. If symptoms persist consult your healthcare professional.


Interview by Brooke Hunter
Photo by Anna Pelzer on Unsplash