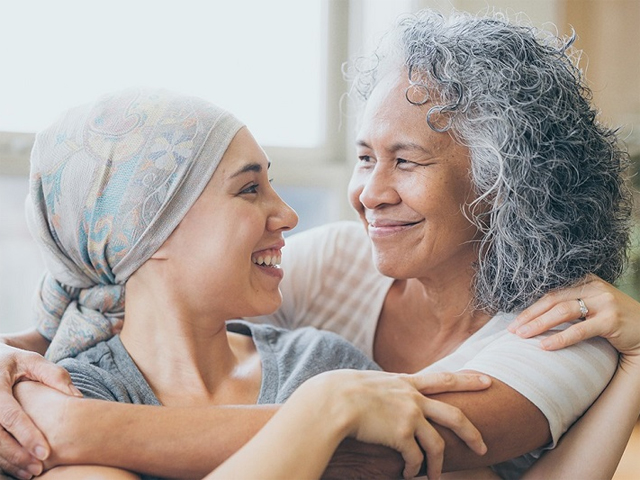 The Importance Of Exercise Physiologists In Decreasing The Risk Of Endometrial Cancer
Endometrial cancer is the most common gynaecological cancer diagnosed in Australian women with more than 3,000 Australian women to be diagnosed in 2019. However, according to the latest review of evidence by Cancer Australia, one-third of endometrial cancers are caused by potentially avoidable risk factors.

"Cancer Australia's review outlines 30 risk factors for endometrial cancer, with being overweight and obese the strongest modifiable risk factor as over one-quarter of endometrial cancer cases in Australia are estimated to have a body mass index (BMI) above a healthy weight range," says Anita Hobson-Powell, Exercise & Sports Science Australia (ESSA) CEO.

"With roughly 6% of these cases linked to insufficient exercise and 11% to diabetes, it's clear the important role increased physical activity and prescribed exercise can play in reducing the risk of endometrial cancer generally."

"This is actually great news," explains Anna-Louise Moule, Accredited Exercise Physiologist and Director of Balanced Bodies Lifestyle Clinic, located within the Kinghorn Cancer Centre and The San Integrative Cancer Centre in Sydney.

"Accredited Exercise Physiologists (AEPs) are qualified to prescribe and supervise exercise for people who have complex health conditions, such as cancer. An AEP can work with someone to exercise correctly and safely to reduce those risks of endometrial cancer."

A recent ESSA consensus statement on the role of AEPs in the treatment of cancer states that AEPs have the knowledge and skills to design, deliver and evaluate safe exercise programs, and make for a key member of any cancer care team. This recommendation was also backed up by the Clinical Oncology Society of Australia (COSA) in their 2018 position statement.

"For women who do high levels of vigorous physical activity, the risk of endometrial cancer is about 20% lower than for women who are not physically active. Studies have shown similar results, regardless of the type of physical activity the woman does," adds Anna.

"The 2019 ESSA exercise and cancer position statement encourages cancer patients to be guided through an individualised exercise prescription that is specific to them, their cancer and their needs. Targeted exercise prescription provided by an AEP is needed to ensure the greatest benefit for the patient is achieved, with very low risk of harm."

Cancer Australia carefully outline that there is no escaping certain risk factors, such as ageing, gene mutations, family history and other contributors, however even small changes in modifiable risk factors significantly reduces the risk of endometrial cancer.

The Cancer Australia review goes hand-in-hand with a new website which has compiled the most recent research and classified every risk and protective factor by the strength of the evidence behind them. Physical activity has been listed as "decreasing the risk" of endometrial cancer, however further research is still needed.

Currently there are over 5,000 AEPs throughout Australia and your cancer care team will be able to recommend AEPs who specialise in cancer. You can find one close to your home by looking at the online directory on the ESSA website.
For more information on endometrial cancer, visit the Cancer Australia website.