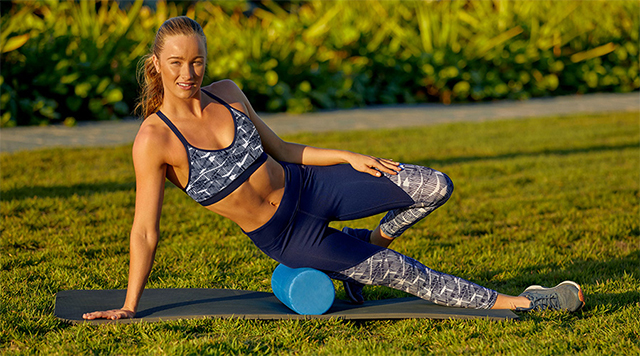 Survey finds 70% of Australians are exercising with family more
and more than half are living in activewear
Iso life can't be all doom and gloom. In fact, Australian activewear brand, Funkita Fit, may have uncovered a silver lining in their recent Fitness in Isolation survey*. While 95 per cent of respondents have had to change their exercise routine since the Covid-19 outbreak, more than a third (34%) are exercising more and a whopping 70 per cent are now spending more time exercising with family.

Australians are isolating in maximum comfort with the survey finding more than half (52%) are wearing activewear six or seven days a week; good news for activewear brands with one third of respondents saying they have purchased new activewear since the outbreak. Only 1 per cent of those surveyed said they're not wearing activewear at all.
New home workout equipment has also been high on the wish list with half (50.55%) of those surveyed having made a purchase since isolation began. And it looks like this purchase will not be in vain with 70 per cent admitting they will continue with online workouts even after the Covid-19 outbreak is over, something gyms and personal trainers may wish to factor in when deciding what their programming looks like after isolation is a thing of the past.
"Whether they're exercising to keep their fitness up or simply to pass the long days, it's great to see that many Australians are exercising more than ever before and even better that they're doing it while spending quality time with family," explained Funkita Fit founder, Duncan McLean. "Hopefully this is something we will continue to see long after the outbreak is over and restrictions have been lifted."
Funkita Fit is offering 50% off all activewear when you purchase Funkita or Funky Trunks swimwear.
For full details, visit www.funkita.com