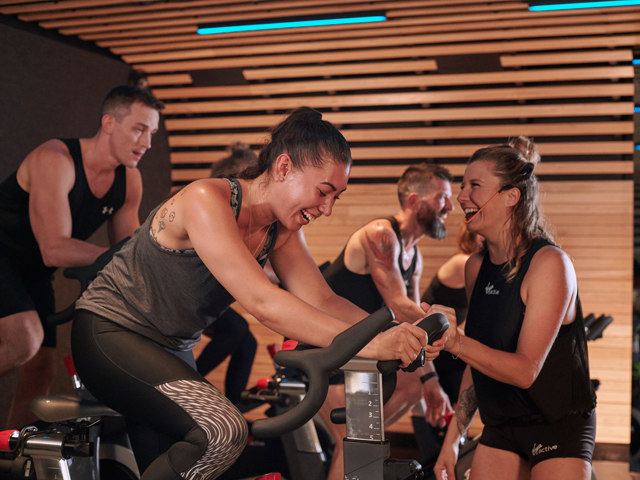 Fit and Fun - Benefits of Enjoyable Workouts
Every year, many of us dedicate ourselves to New Year Resolutions that involve getting fit. We usually start off well, cutting out alcohol and junk food and exercising regularly, but as January turns to February and time wears on, our enthusiasm slowly dwindles. By the end of February, many of us are lucky enough to be working out once a week, if at all!

The problem isn't always our motivation, but the fact that exercise can quickly get repetitive and boring if you're not doing something you enjoy! Here's the thing though – it truly doesn't have to be. It also doesn't have to be something you slog through for hours each day. There are many ways to make exercise fun, interesting and easy for you, and many more benefits to ensuring it stays that way. We've compiled some of the reasons why you should make your exercise fun and how to do it.


Overcoming Your Fear
One of the primary obstacles people encounter when they're trying to get healthy is a fear of failure and judgement. You may be self-conscious of your exercise habits, or you may be worried that going to the gym means you'll be surrounded by people who are already very fit. The truth is that everybody starts somewhere, so it's important to find a gym that makes you feel comfortable. Look for gyms with an open and welcoming reputation, like Virgin Active. They're known for their friendly staff and community atmosphere, so you know you'll feel at home when you walk through the doors.

As a bonus, the endorphins released by the exercise you do will quickly make you feel positive and happy and reduce your anxiety – it's a win-win.

Being Consistent
Did you ever do something as a kid – perhaps a sport or other recreational activity – that was so exciting and fun that you'd jump out of bed to do it? That's the type of feeling you want to achieve in relation to your fitness. Gyms like Virgin Active offer dozens of fitness options from Yoga to HIIT, boxing, Reformer Pilates, Meditation, Barre and so much more. So if you try one type of workout and you don't feel excited to do it again, then don't give up – try another until you find the one that does. This will give you the motivation to be consistent.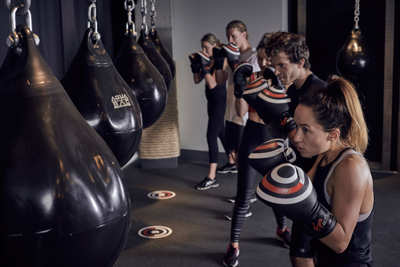 Finding Motivation
If your exercise feels like a chore rather than a game, you're going to find it harder to stick to. When you get those days where excuses are plentiful, or where you've reached a goal and maintenance feels too hard, doing an exercise that's fun will keep you in the game. Think about those days when you've been busy and might be feeling exhausted. Would you feel like doing a workout after that if you don't love it? No, but if it was a workout that was fun and you were looking forward to it, that's going to be enough to motivate you to stick with it.

Addicted to the feeling
Once you find that fitness regime that makes you actually want to keep doing it, you might find you're more open to trying other things. Eventually, you might find that you're a bit of a fitness junkie, even if that seems like an absolute impossibility right now – the endorphins you feel after a workout are just too good.

So regardless of where you start or what type of activity you do, having fun while you get fit not only keeps you interested and motivated, but can also change your entire way of life, setting you up for a healthy future that you can truly look forward to.