New Research Reveals the Best Countries to Run, Swim and Cycle
New research by SportsShoes.com reveals the world's best destinations to run, swim and cycle, based on Tripadvisor reviews

Australia ranked as the second best country for swimming, eighth for running, and ninth for cycling

Within Australia, the Royal Botanic Gardens Victoria in Melbourne ranked as the best place to run, while Four Mile Beach in Port Douglas ranked as the best place to swim and Lake Burley Griffin in Canberra ranked as the best place to cycle
A new study by SportsShoes.com has revealed that the Royal Botanic Gardens Victoria in Melbourne is the best place to run in Australia, whilst Port Douglas' Four Mile Beach topped the rankings for swimming spots, and for those looking to explore on two wheels, Lake Burley Griffin in Canberra was also revealed as the best spot for cycling.
Whether you're scouting out the best outdoor exercise spots near you or you are keen to get out in the great outdoors on holiday, SportsShoes.com has revealed the best locations in Australia and globally to head into the wilderness and allow stunning natural scenery to elevate your workouts.
The study analysed Tripadvisor reviews for over 760 cycle routes, running paths and popular swimming locations across different countries to find out which attractions have left visitors so content they took to Tripadvisor to leave glowing reviews. The results were then ranked in order to name the best places to run, swim and cycle in each country, and which countries take the crown for each activity.
The Best Places to Run, Swim and Cycle in Australia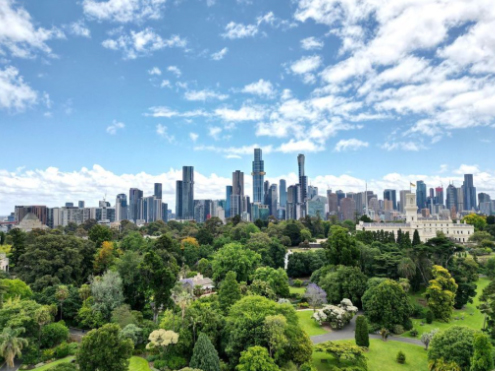 The Best Places to Run in Australia
Royal Botanic Gardens Victoria, Melbourne

Noosa National Park, Noosa

Lake Burley Griffin, Canberra

The Brisbane River, Brisbane

Lake Wendouree, Ballarat

Centennial Park, Sydney

River Torrens Linear Park Trail, Henley Beach

Albert Park, Melbourne

Tan Track, Melbourne

Lake Monger, Leederville
Whether you prefer an urban jog or rural long-distance route, Australia boasts ample options to satisfy every type of runner. Attracting over 1,900,000 visitors annually, the Royal Botanic Gardens Victoria takes the top spot as Australia's best destination for a run, offering locals and visitors alike some gorgeous flora to accompany their jog, and even the Tan Track which is a dedicated hiking/running route on the outskirts of the gardens.
Noosa National Park takes the second spot in the rankings. Playing host to many kilometres of tracks for visitors to run on, this must-visit spot for both tourists and locals is a firm favourite, with one Tripadvisor reviewer even recommending running to Hell's Gate point to "catch a glimpse of sea turtles, stingrays, whales and other wildlife".
Rounding out the top three is Lake Burley Griffin in Canberra. There's a 40km shoreline to get your blood pumping as you run, and so much more too. Described as an "aquatic playground", it truly is an oasis in the centre of Canberra, where cyclists, walkers, stand up paddle boarders, and many more can enjoy a day out.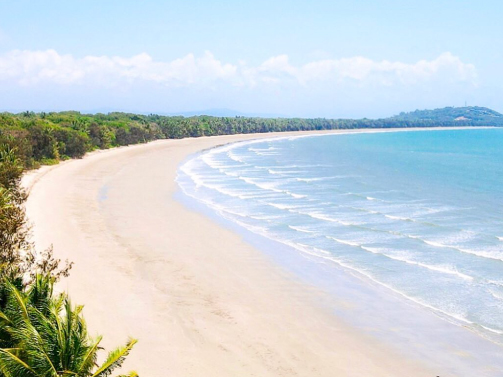 The Best Places to Swim in Australia
Four Mile Beach, Port Douglas

Cairns Esplanade Lagoon, Cairns

Mossman Gorge, Daintree Region

Airlie Beach Lagoon, Airlie Beach

Berry Springs Nature Park, Darwin

Emily Bay, Norfolk Island

Cable Beach, Broome

Edith Falls, Katherine

Greens Pool, Denmark

Wangi Falls, Litchfield National Park
There is a wealth of swimming spots all over Australia, in both urban and country destinations alike, and Port Douglas' Four Mile Beach ranks as Australia's most popular swimming spot. Though this unbelievably picturesque beach is known for crocs and stingers, there's a safe swimming zone in between the flags where you're able to go for a dip.
In second place is Cairns Esplanade Lagoon, a fantastic option for anyone not willing to risk swimming in the Cairns beaches - this free to access open air swimming centre has gorgeous sea views and is great for kids too. Both locals and tourists frequent this spot, where restaurants and shaded spots are aplenty down the stunning boardwalk.
Mossman Gorge in the Daintree Region takes the third spot. Perhaps unsurprising given the area's incredible natural beauty, but be warned, swimming is not actually advised in the area due to strong currents and the slippy nature of the rocks surrounding the water.
The Best Places to Cycle in Australia (shown main image)
Lake Burley Griffin, Canberra

Centennial Park, Sydney

River Torrens Linear Park Trail, Henley Beach

Riesling Trail, Clare

Capital City Trail, Melbourne

Lilydale to Warburton Rail Trail, Yarra Valley

Fernleigh Track, Newcastle

Lake Jindabyne, Victoria

Murray to Mountains Rail Trail, Victoria

Wollongong to Thirroul Bike Track, Wollongong
From river trails to mountainous tracks, Australia has some great options for exploring by bike. Lake Burley Griffin features again, this time in first place, with the 40km shoreline offering plenty for cyclists as well as runners.
In second place is Centennial Park in Sydney. A dedicated 2.3 mile cycle track loops around the luscious park in the middle of Sydney's bustling metropolis, making for a unique and breath-taking route that city dwellers can take to on two wheels.

The River Torrens Linear Park Trail in Henley Beach completes the top three best places to cycle. If you're looking for a gorgeous way to get from the city to the coast, look no further as this cycling route is a popular choice for cycling enthusiasts and amateurs alike to do so. One Tripadvisor reviews says to "follow the trail for about 14km and it will bring you out at the bottom of Henley Beach, a lovely little find for breakfast and coffee."
Dan Cartner, Head of Marketing at SportsShoes.com commented: "Your surroundings can have a huge impact on your performance when running, swimming or cycling. Getting into the great outdoors can be beneficial for moth mental and physical health, whether it's jogging in urban parks full of lush greenery or swimming at golden sand beaches with clear water, we wanted to find the best-reviewed hotspots for avid cyclists, runners and swimmers."
A full breakdown of all the best places to run, swim and cycle, as well as the best countries for each can be found at: https://www.sportsshoes.com/running-hub/motivation/best-places-run-swim-cycle/