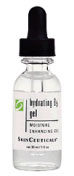 HYDRATING B5 GEL
Restores hyaluronic acid, your skin's natural moisturizer, and replenishes nutrients the skin needs to feel smooth and appear younger. Also enriched with vitamin-B5, known to help with tissue repair. Hydrating B5 Gel is essential for use with vitamin-C treatments, and will help maximise the benefits of your daily moisturizer.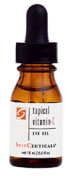 TROPICAL VITAMIN-C EYE GEL
Formulated with 5% stabilized L-absorbic acid, Eye Gel is ideal for the delicate skin around the eye area. Eye Gel will help decrease the appearance of puffiness and restore a smoother, more radiant appearance.
The SkinCeuticals® range of Primacy products are available from professional salons and clinics across Australia.For more information or your nearest stockist details please contact
1 800 242 011
or visit the website:
www.superiorskincare.com.au
.