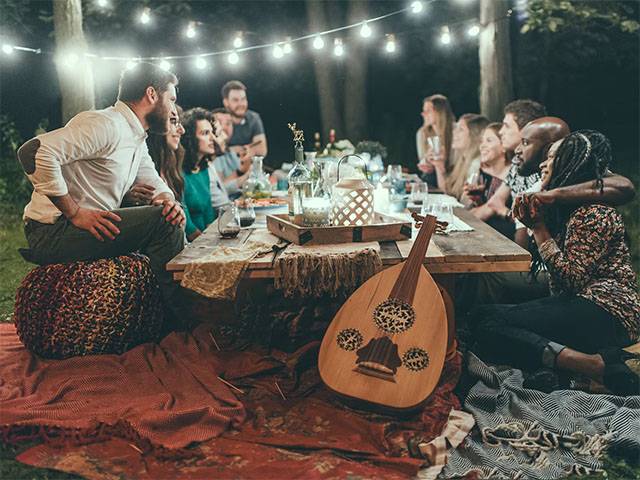 RISE IN 'SNOW-FAKING': SINGLES RESORT TO INVENTING A PARTNER OVER FESTIVE SEASON


One fifth (20%) of singles consider pretending they have a partner this Christmas
Twice as many men than women resent being asked if they'll be single for long (10% of men vs. 5% of women)
Heightened pressure from relatives over the festive period forces some singles to invent – aka 'snow-fake' – or consider snow-faking a partner because they're fed up with being interrogated about their love lives
Relationship expert Sharon Draper offers her advice on how to fend off unwanted questions from those prying for details about your relationship status this Christmas

Like Renee Zellweger in Bridget Jones, singles all around the world are bracing themselves for the onslaught of relationship questions during this year's holiday festivities.

According to the findings of recent research commissioned by eharmony, the festive period heightens the pressure that many singles may feel to be in a relationship, leading them to fabricate the existence of a significant other or consider doing so.

As one fifth (19%) of Aussie singles hesitate to put themselves out there as they feel like too much time has passed since they last dated, a new trend has emerged. Coined 'snow-faking' by relationship experts at eharmony, this Yuletide dating trend is driven by those who are fed up with the interrogations that may transpire over Christmas lunch or dinner.

Over one in ten (13%) singles say they routinely fend off questions from close ones about their relationship status at Christmas, and the questions that bother people the most are – 'have you got a partner yet?' (19%) and 'do you think your standards are too high?' (14%).

Psychologist and eharmony relationship expert Sharon Draper said that singles should not feel disheartened about flying solo during the festive season, understanding the pressure that comes with navigating festive gatherings.

"I understand why singles feel they have to snow-fake, however Christmas can be a great time to slow down and self-reflect on the year that was," Sharon said.

Research conducted in the United Kingdom by eharmony highlights that one fifth (20%) of singles will make up or consider pretending they have a partner this Christmas.

"It's not just Aussie singles who have been found to engage in snow-faking; it seems that our UK counterparts are also feeling the pressure," Sharon added.

Additionally, the concept of a ticking (marital or biological) clock seems to be driving snow-faking among older Aussies, with questions like 'are you leaving it a little too late to find someone?' likely to place additional pressure on the 44% of surveyed singles aged 35 and over who already believe that they're 'too old' for dating.

Thankfully, the festive period may be the perfect springboard for a love-filled 2022. More than half (58%) of surveyed Aussies said they gain confidence from spending time with family and friends and will carry that assurance into the new year.
"The holidays pile on the pressure of finding 'the one', but there's no rush,"
adds Sharon.
"It's important to take your time when looking for potential partners and focus on finding someone who shares your core values and character traits, rather than being pressured into the wrong relationship to meet an imaginary deadline."For those who are still dreading the holiday inquests regarding their singledom, preparation is key. Know how you're going to respond and feel confident in the fact that when the time is right, that person will find their way into your life. In the meantime, just trust in the process!"


Here are psychologist and relationship expert Sharon Draper's top tips for dealing with those inconvenient questions:
Practice makes progress: Think about questions you'd least want to hear and prepare responses. You don't owe anyone any details about your love life, but it may help lower your agitation if you're sufficiently armed.
Change it up: Deflecting the conversation with a joke about why you're still single, such as "I'm busy herding my 13 cats" can help show that being single is not a concern for you, and neither should it be for others.
Answer with a question: Why should you be the one being interrogated? A response like 'why do you ask?' is often enough to cut a conversation short.
Assert your boundaries: If somebody asks you a question that feels patronising or belittling, it's ok to assert your boundaries. Something as simple as 'I am not comfortable talking about that' can be a powerful response. If someone persists in prying, don't fall into the trap of self-justification. Just restate your boundary, 'As I said...'
Listen, ignore and move on: If none of the tips above work then get yourself out of the situation as soon as possible. Pretend something or someone else has caught your interest and drift away. "Did someone say that the BBQ was ready?"
Credit Unsplash Valiant Made