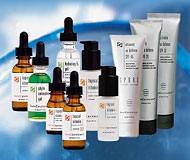 PRIMACY is a highly effective antioxidant treatment system that is available only through licensed skin specialists. Combating the everyday environmental elements like sunlight, smoke and air pollution that cause oxy radicals to form in the skin. These radicals attack your skin's collagen, causing lines and wrinkles to appear: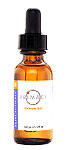 SERUM 20
The highest concentration of stable vitamin-C available, Serum 20 is formulated at the precise concentration proven to deliver maximum amounts of vitamin-C to the skin, providing you with the highest levels of anti-aging protection. Improves skin tone, elasticity and firmness, prevents the appearance of future signs of aging.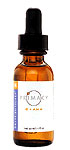 C + AHA DUAL ANTI-AGING TREATMENT
On the inside of your skin, a 15% concentration of vitamin-C helps to diminish the appearance of fine lines and wrinkles by fighting oxy radicals and stimulating collagen production. On the outside of your skin, a 10% concentration of alpha hydroxy acids causes exfoliation, smoothing the skin and creating a more youthful appearance. C+AHA contains both glycolic acid and lactic acid, which slough off the rough, textured outer layer of the skin, revealing newer youthful skin under the surface.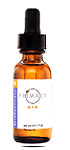 C + E SUPER ANTIOXIDANT SERUM
A combination of vitamins C+E provides better protection from UVB damage than vitamin-C or vitamin-E alone. When used with a sunscreen, a combination of vitamins C+E provides almost complete protection from UVA damage. In the body, vitamin-C is necessary for vitamin-E to replenish itself.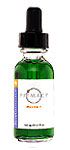 PHYTO + ADVANCED LIGHTENING FORMULA
When too much melanin is produced, deposits are formed and hyper pigmentation appears in the skin. Contains: 5% Arbutin Glycoside - A natural plant extract that helps lighten the skin by breaking up excess melanin deposits. 5% Thyme Extract - A natural extract that helps soothe skin and stimulate circulation, improving the appearance of tired skink or dark under-eye circles. 2% Kojic Acid - Helps lighten skin by inhibiting the production of melanin, the substance that gives skin its color. 1% Cucumber Extract - Helps to soothe, tighten and refresh tired and sagging skin.