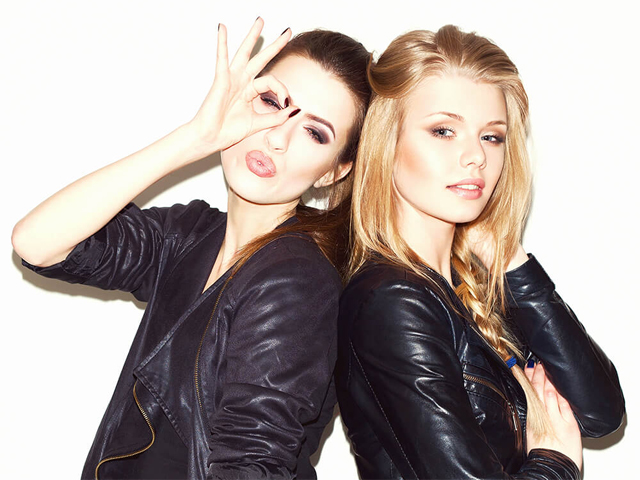 Let's talk about sex and empowerment - the condom company leading the way
Australian based Condom brand Moments Condoms is taking the International market by storm with strong women empowerment messages and sexual health education.

Moments Condoms recently won a major tender in the New Zealand Market as part of the government-funded latex condom program for the next 3 years till 2022.

As per the tender, Moments will be supplying approximately 8 to 10 million condoms a yearto the New Zealand community.

The focus of this movement is on empowerment and equality. Moments are a brand who pride themselves on putting the power back into the individual to make smart choices when it comes to sex.

"For Moments, we are all about women empowerment. We have done the research, and it isn't just men who should feel powerful and confident when it comes to their sex life. We think everyone should be making educated decisions, and with Moments condoms, people have the options they deserve. Yes, we are a brand of condoms, but our mission is more than just selling. Our mission is to inform and educate so people, especially women, can feel empowered and confident," said Managing Director of Moments Condoms, Nikhil Daftary.

According to a sex survey, only 37 per cent of women take a condom with them when they go on a date where they think they may have sex. However, the reasons why women wouldn't, include: "not wanting to look presumptuous", "not liking them" or "being too embarrassed".

"Why is it okay for men to feel confident about carrying condoms but women shouldn't? We want women to be confident to take condoms out with them. We want them to enjoy the feeling of condoms, and we certainly do not want women to feel embarrassed about carrying them. At the end of the day, it is their health and wellbeing that should take priority," said Marketing Manager of Moments Condoms.

One of the key messages from Moments is to encourage men and women to take responsibility for their sexual health. Everyone can do this by communicating and being confident to carry condoms with them when they go out! If only 37 per cent of women taking a condom on a night out, Moments want to empower women to feel instead sexy but also responsible.

But it doesn't just stop with women empowerment. It is the work with Corporate Social Responsibility that helps Moments stand above the rest, making them an active leader in the International Market.

"We believe it is our partnerships that keeps us going. The New Zealand government body PHARMAC was impressed with what we do for the local community and charities, including the McGrath Foundation to help raise money to place specialist McGrath Breast Care Nurses wherever they are needed and make breast health understanding a priority. In 2018, we donated 5% of our RRP from every Moments packsold to the foundation, to help raise money to place specialist McGrath Breast Care Nurses. We were fortunate to donate around $15,000 in 2018. Just this year we also were a 'Supporting Partner' and 'Official Condom Sponsor' during the 2019 Sydney Gay and Lesbian Mardi Gras Festival. We had donated around 68,000 condomsat the festival. We closely work with Desmond Tutu HIV Foundation in South Africa, International AIDS Society in Switzerland and we are the only condom company which is a partner at the Industry Liaison Forum (ILF) of IAS, Switzerland," says Nikhil Daftary.

Women empowerment and charity partners are just some of the key reasons PHARMAC chose Moments as part of the government-funded latex condom program.

PHARMAC is the New Zealand government agency that decides which medicines and medical devices are funded in the country. For 2019, PHARMAC has also increased the ranging variety due to Moments being able to supply with varying different options – sizes, textures, colours and flavours.

"We're pleased to announce changes to funded male latex condoms that will result in a wider range of funded male latex condoms becoming available. Including flavoured condoms in a range of sizes and thin and coloured condoms becoming funded for the first time. These changes will be implemented over a five-month transition period starting the 1st of October 2019. All individuals or organisations accessing funded 49 mm, 53 mm or 56 mm nominal width male latex condoms will need to change brands or products before March 1, 2020," PHARMAC posted online.

To learn more about the tender with the New Zealand government body PHARMAC, please click here. For more on Moments, please click here.