Thomas & Friends Girl's Apparel Range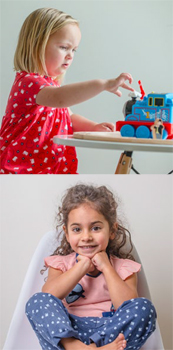 He has long been a much-loved character for generations of Australians but now Thomas is celebrating his girl fans with the launch of
an apparel line just for them!

In an Australian first, Mattel has developed the range in response to feedback from parents whose daughters can't get enough of the
little blue engine and his friends.

'We've listened to our fans requesting Thomas clothing suitable for their daughters and now we're really excited to be able to share it
with them," said Chedney Rodgers, Mattel's Marketing Director.

'While traditionally only offering apparel for boys, we've recognised that Thomas' values of friendship are universal and that many girls
in Australia love Thomas too."

Created exclusively for Myer, the Thomas & Friends Girl's clothing range is playful, fun and contemporary featuring designs in denim,
mixed with soft marles and character badges.

From gorgeous denim dresses with little red buttons to blue and red swimsuits, t-shirts and leggings, there are plenty of Thomas styles
for girls to choose from.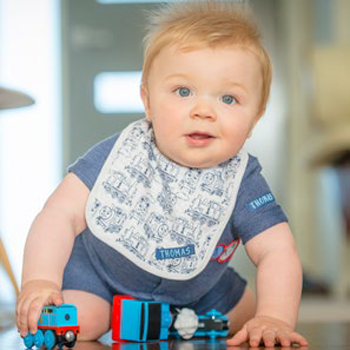 Complementing the Girl's range, Mattel is also launching a Thomas Infant and Toddler range comprising adorable onesies, rompers,
blankets, bibs, shorts, vests and t-shirts.

The collection features beautiful whimsical designs and loveable Thomas illustrations with soft textures, lush fabrics and dreamy blues.
With the release of the Girl's and Infant and Toddler apparel lines, Myer is the first retailer to launch a comprehensive fashion range
catering for all little Thomas fans.

The Thomas & Friends clothing ranges will be on sale from November for a limited time only. Available exclusively at Myer, the clothing
is a perfect gift for birthdays, Christmas or new arrivals.

The Thomas & Friends Girl's apparel range is available in sizes: 0 – 4
The Thomas & Friends Infant and Toddler apparel range is available in sizes: 000 – 5