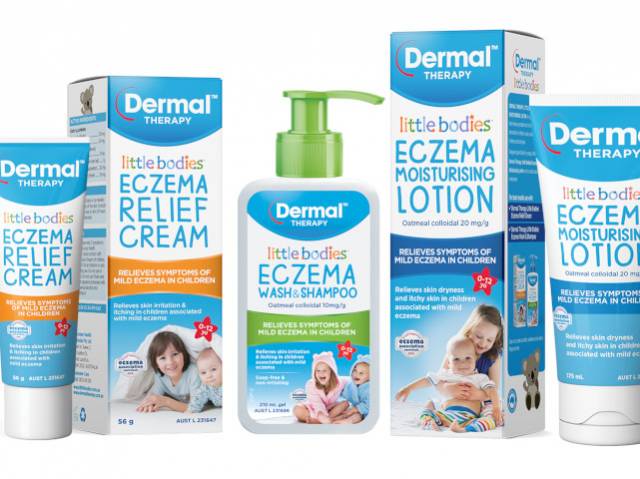 As the weather warms and we begin spending more time outdoors to catch some much needed vitamin D, our skin can be a little sensitive to changing environmental conditions (hello, spring!).

Increased pollen can often result in eczema flare ups which is quite common in younger children. Here to save the day and relieve your child's flare ups is Little Bodies; skincare designed specifically for babies and children suffering from sensitive skin, dermatitis, and eczema.

Using advanced formulations and balanced blends of the highest quality ingredients, Little Bodies, an extension of Australian skincare brand, Dermal Therapy, provides an entire regimen of care to keep your child's skin nourished and healthy. The range consists of three products designed to relieve, soothe and moisturise sensitive and eczema prone skin.

Eczema Relief Cream - $14.99: This relief cream contains aloe vera, peppermint oil and calendula officinalis, which are traditionally used in herbal medicine to relieve minor skin irritations and itching due to mild eczema. It should be used to control flare-ups and for the symptomatic relief of itch and inflammation.

Eczema Moisturising Lotion - $14.99: A gentle formulation containing a blend of natural ingredients including colloidal oatmeal, which is known for its soothing properties, to help relieve itching and dry patches of skin.

Eczema Wash & Shampoo - $12.99: An all-in-one wash & shampoo that is soap and sulphate free. Designed to cleanse and soothe the skin and scalp, while also avoiding the runoff of traditional shampoos onto sensitive skin.

The Dermal Therapy range is available throughout most leading pharmacies and supermarkets Australia-wide.