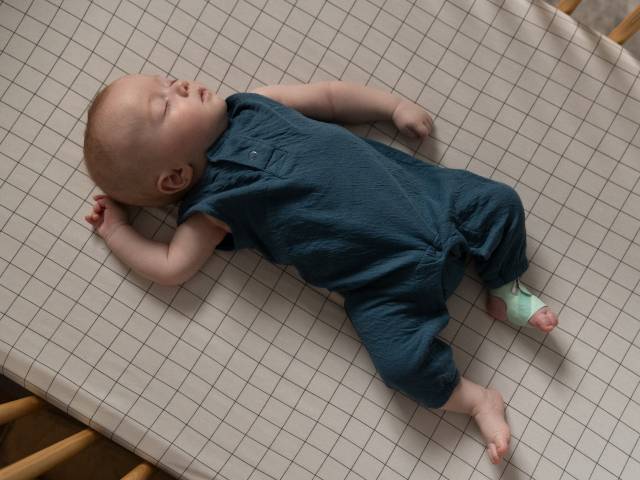 Parents spoke, and Owlet listened. Owlet Baby Care has developed the third generation of its award-winning Smart Sock baby monitor. The Smart Sock 3 tracks the information that really matters - baby's heart rate and oxygen level - to let parents know when their baby needs them most.

Owlet's Smart Sock 3 fits smaller newborns and larger babies, from 5lbs to 30lbs, allowing parents to track tiny babies as soon as they come home from the hospital. The Smart Sock 3 continues to track the baby's heart rate and oxygen through gentle motion, with a tracking frequency of 97% during an 8-hour session. Enhanced wireless charging now delivers a fully charged Smart Sock in just 90 minutes, with a battery life of 16 hours. The Smart Sock 3 also has a Bluetooth range and allows parents to snooze Base Station notifications for customized monitoring.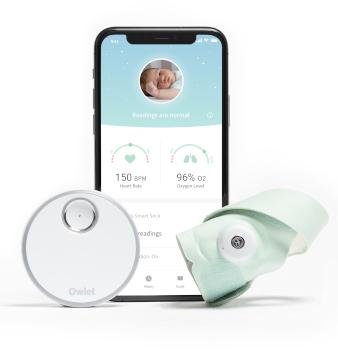 Since its introduction, 96% of parents using the Smart Sock say that they've felt less anxious, and 94% of parents have reported better sleep quality while using the Sock on their baby.

The third generation Smart Sock is available at Owletcare.com

About Owlet Baby Care
Owlet was founded by a team of parents in 2012. Owlet's mission is to empower parents with the right information at the right time, to give them more peace of mind and help them find more joy in the journey of parenting. Owlet's digital parenting platform aims to give parents real-time data and insights to help parents feel more calm and confident. Owlet believes that every parent deserves peace of mind and the opportunity to feel their well-rested best.

Review:
The Owlet Smart Sock is one of those gadgets that you don't think of when you're getting ready for a newborn. As a first-time mum, it's definitely helped me sleep better at night, knowing that my newborn's heart rate and oxygen levels are monitored.

The first couple months have been overwhelming enough as it is, so having piece of mind during naps and nighttime is great. The battery life is good, and it doesn't take long to recharge which is a plus.

I will definitely continue to use the Smart Sock, and will recommend to any new mums!
Gwen