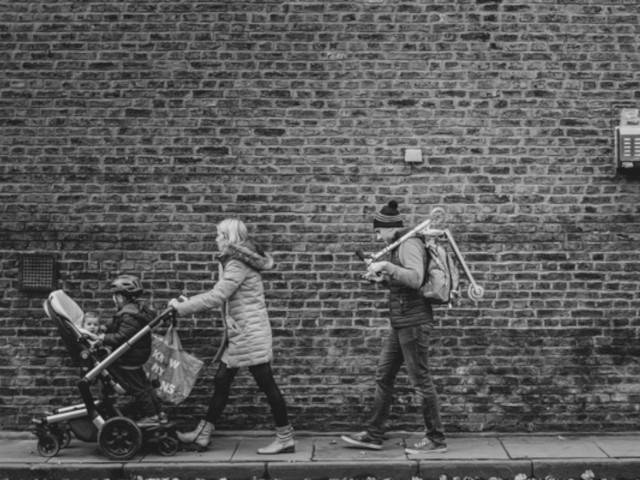 Prams – Features, Pros, Cons, and Other Important Details You Should Know
Most couples start shopping for baby nursery essentials when they are between 18 weeks to 21 weeks pregnant. One important item in the checklist is a pram. A pram is a stroller or baby carriage that looks like a flat bottomed boat and carries wheels so that it can be easily pushed.

Choosing the right pram or stroller for your baby can be a little difficult. While choosing a pram, it's important to make sure that it gets folded up easily, has a perfect size (it shouldn't be too big or too small), shouldn't be heavy, and carries enough storage to give you ease of shopping with your baby.

From the pros of buying a pram to its cons and features, this article will shed light on everything you need to know before buying a pram for your baby.

Why There's a Need for a Pram?
Keeping your baby close to you improves the bond between the child and the parent/caregiver. However, you can't hold the baby every second of the day, especially while commuting. Whether you want to go for a quick run to buy diapers or want to walk with your baby in the evening time, prams can help you walk outside with your baby without having to hold them in your arms and restrict your movement.

Prams are usually designed for babies up until around six months old. There are different versions of prams available in the market now. The one with a carrycot enables the baby 180-degree-lie-flat seat positions. Until the baby is between three to six months old, the recline-angle shouldn't be less than that.

Features of Prams – Are they Even Worth it?
• They are usually four-wheeled
• They carry sunshades to protect infants from the UV rays
• They offer proper airflow
• Some carry a storage basket
• The handles are height-adjustable
• They offer a complete reclining position
• An adjustable canopy is included

Benefits of Prams – Why Should You Consider Buying a Pram for Your Newborn?
The benefits of prams are often overlooked by parents. Here, we'll tell you how prams are much more than transportation equipment for babies.

They are Convenient
One of the primary benefits of prams is that they are convenient. Whether you want your child to explore the world or want to go out with your baby to grab lunch with a pram, you can walk around while still having your hands free.

Today, prams are more than just a safe space while your baby can lay down and sleep. Every year, the newer and improved versions of prams are introduced in the market that is manufactured while keeping both babies' and parents' comfort in mind.

Constantly holding the baby in your arms can give you muscle aches. Having a pram means getting the much-needed break that your body deserves.

They are Great for Storing Essentials
Therefore, if you buy a good-sized pram, you can use it to stash all the must-have baby essentials. Whether you want to store diapers or the groceries you are out to buy, prams with good storage size will be perfect for you. A common misconception people have is that the larger the pram, the heavier it might be. However, finding the one with great space wouldn't be that hard at all.

They Make Traveling with a Baby Easy
Traveling with a baby can be a real hassle. Many parents choose not to travel with their younger kids because it can be really difficult and distressing for them. Whether you want to travel indoor or outdoor, prams are the perfect option for parents who never want to stop taking walks or travel outdoors after having a baby.

If you want to travel with your baby, it's important to make sure that the pram you buy is lightweight because you will have to carry them upstairs or fold them to keep them in your car's trunk. From public transportation to quick runs around the city, lightweight prams are perfect.

They are Multi-Purposes
The time where prams were only used for carrying infants from one place to another has gone. Now, prams are used for many different purposes to help both the baby and the caregiver. As discussed earlier, prams can also be used to store your baby's essentials. However, prams offer parents a lot more value.

Most pram and stroller manufacturers realize that when it comes to prams, weather protection is a must. Therefore, many prams now carry sunshades so the infants can be protected from the harmful UV rays of the sun. Furthermore, airflow is another factor that you have to consider. The good news is that there are many prams available in the market that carry webbing at the side walls.

They are Extremely Durable
Pram is a one-time investment that you will never regret. They are extremely durable and can last you for a longer period of time. If you buy the one with strong built, the chances are that you wouldn't have to buy a new pram for baby number two.

They are Cost-Effective, and There's Many to Choose From
If we take into account the ease baby prams bring in the caregiver's life, the cost might not seem a little too high. Considering the number of manufacturers working online, you might not have a hard time finding the perfect pram for you and your baby.

Parents can now choose the right one from the array of options available online and in-person. The best part? Many in-personal manufacturers allow you to take the pram for a spin, whereas many online manufacturers offer discounted rates and deals to make your experience worthwhile.

Cons of Prams
Like other wheeled transporting equipment, prams carry a few drawbacks as well. The primary cons of prams include:

• If the pram is large, traveling through smaller spaces can be a little difficult
• It can be a little heavy to fold

Final Thoughts
In comparison to the cons of prams, the benefits of prams are higher in number. The ease and comfort that prams offer both infants and parents is remarkable. While there are many remarkable features of prams, the much-appreciated ones are the fact that they make shopping with infants easy, carry sunshades and proper airflow, offer great storage spaces, and are extremely durable.

If you want to buy a great-quality, lightweight, and durable pram for your baby, Your Baby Club might be the right place for you.