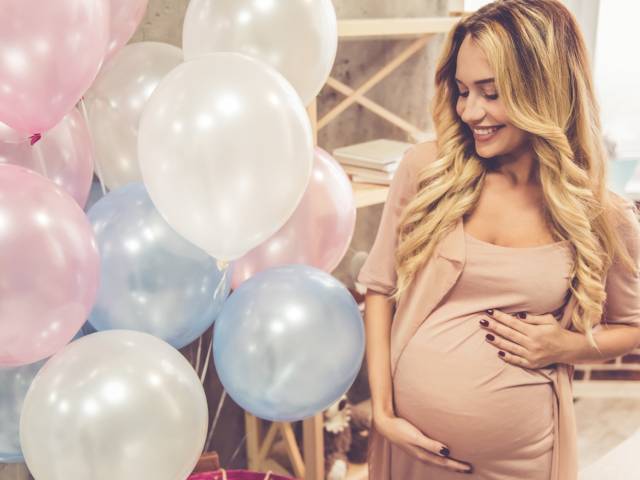 Baby Shower Gift Ideas For New Mums Under $50
Baby showers are a celebration for mum-to-be and it's a great time to gift her with items she needs for the baby. The problem though, is that most mums end up with 20 of the same things, like blankets and nappies. If you want to be daring and different, step outside the box and shop for something a little more special.

And you don't have to spend a fortune either! Take a look at these gorgeous ideas from Metro Baby for under $50.

Done By Deer Rattle
From Danish designer Helene Hjorth, the Done By Deer range is not only fully functioning for tiny babies, it's also gorgeous to look at. Designed to stimulate babies' reflexes, as young as just two months old, the Raffi rattle is easy for tiny hands to hold on to with long neck and legs. It's soft enough to squeeze, bite or shake, and it has a sweet rattle sound that is soothing and intriguing. It's made from 100% cotton with polyester filling, and it's fully washable. It's an ideal first toy for tiny tots.

Wee Gallery Art Cards
Babies love black and white designs and these cards have been specifically created to enhance their visual development and perception. The cards measure 5"x7" and are printed on sturdy board so the baby can not only look, but also touch. The set includes six animals – Cat, Owl, Giraffe, Elephant, Fish and Snail; and they are finished with matte lamination and rounded corners for safety. A unique baby gift, Wee Gallery Art Cards are engaging and entertaining.

Wimmer-Ferguson Mind Cube
Babies love Wimmer-Ferguson's soft, lightweight foam cubes that have been designed to catch the eye and capture their attention. This is a set of four soft cubes created with high contrast graphics, including numbers, letters, shapes, and patterns, as well as stimulating ribbons. Based on over 40 years of academic research, Wimmer-Ferguson mind cubes are a mixture of black and white for visual stimulation of newborns, to bright and colourful for babies as they grow.

Baby Bjorn Plate & Cutlery Set
For a gift that keeps on giving, a plate and cutlery set will last the baby for many years into the future, particularly when you have the superior quality from Baby Bjorn. Suitable for babies from 4 months old, this elegant pink set includes two baby plates, two spoons and two forks. The plate is sturdy and has a rubber strip that prevents it sliding as baby dives into their delicious dinner. The fork and spoon are easy for tiny hands to hold onto and the full set is easy to clean and dishwasher safe.

Atelier Choux Mini Towels
Newborns aren't exactly seasoned foodies, and when they guzzle their milk or chow down on baby food, things get messy. Baby wipes only go so far, but mini towels are designed to last! These Atelier Choux mini towels are made with the company's signature certified organic cotton on one side and bamboo viscose microterry towel on the other – perfect for soaking up extra water. These mini towels have been illustrated by Swedish artists Mattias Adolfsson and have cute hot air balloons printed on them - created with water-based, baby-safe ink that's fully washable and doesn't fade. These towels are also available in carousel, Bebe Choix, Paris, Monceau Mansion, Family & Friends Tree, and classic Atelier Choux design.

Stacking Ring Tower
This is a modern twist on a classic toy that is designed to help babies develop hand-eye coordination, encourage problem solving, and teach babies about size and colour. The Mushie stacking ring tower is BPA free, fun and engaging to look at. The toy is designed for babies aged six months and over and helps to develop the brain and body. It's designed and manufactured in Denmark and is a stunning addition to any nursery.

Remember, most mums-to-be just need to know you're there to support her, so the gift itself may not matter. But if you want to give the baby something that's designed to last well into the future, these ideas are a great place to start.