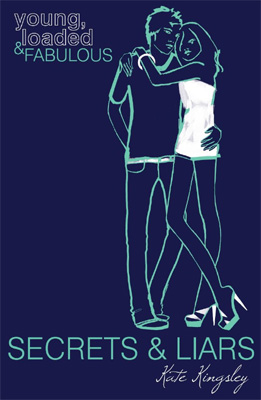 Secrets and Liars - Young, Loaded & Fabulous
Love is in the air at St Cecilia's: Alice Rochester has a new man in her life, much to her ex Tristan's dismay, Tally Abbott and hot new teacher Mr Logan's secret tutorials are getting cosier and new girl Dylan Taylor is being well and truly romanced by Jasper. But when the crew all head over to Rome for Alice's cousin's lavish engagement party hosted by Italian Vogue tensions are high. Will it all end happily ever after?
Kate Kingsley
was born in London but spent her life travelling between London and New York - with a few stops elsewhere including Paris and Rome. She now works as an editorial assistant at GQ magazine in New York.
Secrets and Liars - Young, Loaded & Fabulous
Hachette
Author: Kate Kingsley
ISBN: 978-075-534587-8
RRP: $16.99
Buy it now at