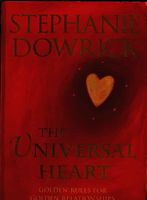 The introduction to this book instantly captured my attention, and had me eagerly nodding in agreeance, for this first paragraph, confirmed something that many of us perhaps already know but do not effectively acknowledge anywhere near enough. And we really should be, so as too offer our partnerships a fair chance of survival.

See whether you agree.....

"For a long time now I have felt restless about the intense focus that people are encouraged to place on a single sexually intimate relationship. This one relationship is in prospect highly idealised: the stuff that dreams are made of. In real life it is often confusing and disappointing. And no wonder. That particular version of love is supposed, somehow, to make up for lingering hurts from childhood and previous relationships. It is also supposed to reassure us that we are loveable (even when we doubt this), comfort us for the loss of community and extend family, and subdue our fears about whether life has any meaning.

That's quite an ask.

The Universal heart began for me with thinking about how we could approach the idea of love much more generously - if we could regard love as a way of living rather than as a prize to be given (and withdrawn) a few times only."

There are so many affirmations in this book, you may find yourself empathizing right throughout. With chapters such as Love Generously, Live encouragingly; Value truth as your Ally and Transform aggression, there is certainly some inspiring and positive self-development tools for the taking.

The Author

Stephanie Dowrick was born in New Zealand, worked in London as a publisher, and has made her home in Sydney since 1983. She is the mother of two teenagers. Stephanie has been investigating and writing about relationships for many years. Her writing encompasses best selling fiction - Running Backwards Over Sand and Tasting Salt - as well as the internationally renowned works of Non Fiction Intimacy and Solitude, Forgiveness and Other Acts of Love.

Her latest insights focus on a diverse range of human relationships including family, friends, children, ex-partners, colleagues and people in your everyday world. In The Universal Heart - Golden Rules for Golden Relationships, Stephanie, unravels the knots that end many intimate relationships prematurely, while also being attentive to other key relationships in your life. She shows how possible it is for you to create a positive connection with people, to help them see the best in you. How to develop secure relationships built on trust, to let go of what harms you, to understand hidden emotional patterns and to truly move on.