Marquise has been keeping babies warm and comfortable since 1932. Made from the finest 100% soft, breathable cotton, the baby basics range includes singlets, spencers, sleepwear, bodysuits, original rib, studsuits and accessories such as mittens, beanies and waffle wraps.
As one of Australia's oldest and premium quality childrenswear brands, Marquise is dedicated to providing a combination of durability and classic style for your baby's essential needs.
Featuring new designs and the highest quality fabrics, Marquise has improved the fit and comfort as well as construction methods. New items such as baby pajamas have been added to the range to meet the everyday needs of mum for their newborn bundles of joy.
Books To Wear (Clever Clothing Enterprise Pty Ltd) are the proud new owners of Marquise - one of Australia's oldest and premium childrenswear brands.
Books to Wear purchased the label to compliment their existing range of pyjamas and cotton basics. As the parents of young children, Books to Wear owners Natalie and Daniel Hershan are excited to breathe new life into an established brand.
With extensive experience in the babywear industry, and a vision to make quality, affordable clothing for children, the Hershan's felt Marquise was a perfect addition to their existing family of brands.
"Our aim is to build on the excellent long standing reputation of Marquise and deliver a combination of classic style and durability for all your babies needs" says Natalie.
Marquise Baby Basics Range
The Marquise product range includes singlets, short and long sleeve
body suits, all-in-ones, spencers, nighties and casual wear. Made with
the finest 100% cotton, Marquise is a brand that is synonymous with
high quality well priced baby basics. Stocked in boutiques throughout
Australia and New Zealand, they are a must-have item for any parent
who values quality and value for money.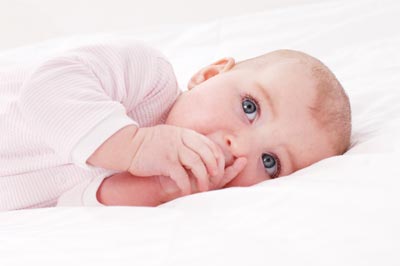 Books To Wear has been in the Australian market for two years and have quickly established a reputation for high quality cotton basics, sleepwear and underwear. Books To Wear educational sleepwear is designed by Natalie and features pyjamas in bright colours and fun designs, making learning and bedtime fun.
Just ask the children - they love it!
Parents can rest assured that their precious newborns will be comfortable and look adorable in Marquise.
Marquise is available nationally from selected boutiques and specialty childrenswear stores. For Stockists call (03) 9509 0155
Review: This new range makes me clucky, gorgeous simple designs that make every baby look the perfect angel and true blessing they are.....