Little Frenchy
Making its fashion debut this month, Little Frenchy is Australia's leading importer of French designer maternity wear, accessories and baby clothing from newborn to two-year old.
Available online exclusively, the high-end range includes over 60 products from six iconic French brands such as La Queue du Chat, L'Avenue des Bebes, Berlingto and Sophie la Giraffe. In addition to a wide selection of sleepsuits, babysuits, blouses, denim trousers and maternity dresses, it also features a certified Fair Trade and 100% organic cotton label and hard-to-find items such as maternity belts, hard-knitted cardigans and nursery wall decals from Paris designers.
Little Frenchy
is the brainchild of two Sydney-based French expats, young parents themselves. The idea for the business took form as they were expecting their first baby son, who was born late last year. When they couldn't find locally the maternity and newborn labels that were all the rage in France, they saw an opportunity on the Australian and New Zealand markets to bring fashion to the next level.
"Australian mums and mums-to-be are very fashion-savvy these days," says Cyril Rosset, Founder and Managing Director for Little Frenchy. "They're always on the lookout for brands that combine the highest quality materials and finishes, value for money and creative designs with certain 'je ne sais quoi'. Sourced directly from France, our range of colourful and unique designs delivers just that."
We've also noticed a growing local demand for Fair Trade and certified organic products," Rosset continues. "With brands such as La Queue du Chat - which only manufactures products made from 100% organic cotton certified GOTS (Global Organic Textile Standard) - you're actually getting the best of both worlds, with vibrant designs that are as good for the Earth as they are for the sensitive skin of your little ones."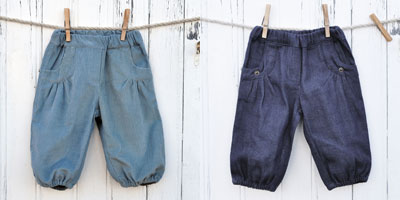 Berlingot
Berlingot is one of the leading babywear specialists in France, with a long-established reputation as the gift of choice for discerning parents. Berlingot believes that choosing a birth gift is as much about bringing joy to the parents as it is about providing the baby with comfortable clothes.
With this in mind, the label creates an extensive range of high quality, chic and innovative clothes, soft toys and 'doudous' (comforters) for babies and toddlers- paying particular attention to details. Berlingot's design department and prototyping workshops are based in France. Both work in close consultation with pediatric consultants to best respond to mothers' needs and ensure the strictest safety requirements are implemented.
La Queue du Chat
Pretty, fun and cuddly-soft, this line of clothes from the French fair-trade and organic label La Queue du Chat ('The Cat's Tail' in French) aims to be both beautiful and ethical.
Since its foundation in 2005, the vibrant and cutie-pie brand is just that: good for the Earth, sensitive to the wellbeing of the cotton farmers, and tender on the sensitive skin of babies who wear it.
Only pure Organic Cotton, grown without the use of pesticide or chemicals is used in the production of the brand's range. All cotton products are made from 100% organic cotton certified GOTS (Global Organic Textile Standard).

Sucre d'Orge
Specialising in welcome gifts for babies, Sucre d'Orge designs, perfects and manufactures a beautiful range of day and night wear for newborns and children up to 8-year old, together with bedding, child care and bathing accessories, comforters, toys and gift boxes.
Located between Nantes and Cholet in the west of France, the Salmon Arc en Ciel group traces its origins back to the skilled Cholet tradition of producing handkerchiefs and prettily embroidered cradle or bed linen presented in boxes. A small family-run independent business located in the Maine et Loire department, Sucre d'Orge and its 360 employees are all inspired by the same thing- love of and devotion to babies.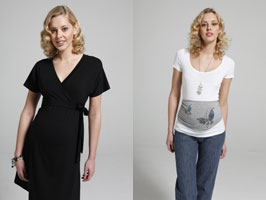 L'Avenue des Bebes
L'Avenue des Bebes is a French company which has been creating, manufacturing and distributing high-end, street smart maternity clothing since 1970.
The collections are designed and made in France, with head offices in Paris and a production site in the North of France. L'Avenue des Bebes constantly adds new styles, designs and fabrics to its existing range- at the forefront of seasonal trends.
At Little Frenchy, we really love this label because it is easy to wear, comfortable and extremely versatile. It's a fashion statement for all the women out there who want to look beautiful and glam throughout their pregnancy.
www.LittleFrenchy.com.au
Price Range: from $28 to $179
Deliveries: nationwide in Australia and New Zealand
Customer service: (02) 9976 6993