JANET JACKSON SHOWS HER FUNNY SIDE
Janet Jackson/Nutty Professor II Interview by Paul She is as a huge a musical performer as there is, a superstar in the true sense of the word. A lesser known quantity as an actress, the indomitable Janet Jackson gets to pair off against a multitude of Eddie Murphies in the box office hit Nutty Professor II The Klumps, which finally opens in Australia in time for Christmas. Paul Fischer was privileged enough to be granted an audience with Ms Jackson in a Los Angeles hotel.
It is hard to believe that as a member of the one of the hottest showbiz families on the planet, the beautiful Janet Jackson hasn't been showered with movie offers with the rest of her much talked about family. "Actually, no one has ever brought it up really. I wouldn't mind that at all, as long as I felt the script and the roles were right," the shy performer explains. Even on her own, acting gigs have been few and far between. The last time Janet graced our screens as a straight actress was in John Singleton's Poetic Justice. "The offers were there but the scripts were unexciting." Until the opportunity presented itself for Jackson to star opposite idol Eddie Murphy in his new Nutty Professor sequel, The Klumps. "I think anyone would be kinda crazy to not want to work opposite Eddie. And I was a major fan of the first Nutty, and when they said they were considering me for the job, I just jumped at the chance." Working with Murphy was a dream come true, but he didn't exactly live up to his irreverent image. "I see Eddie as a shy person because he was very quiet and really polite with me as well. He's completely different with me than with everyone else. Maybe he's scared of me? " she poses laughingly. Murphy gets all the laughs, while Jackson plays the straight girl, Denise, a shy professor who finds herself falling in love with the obese but gentle Professor. ": I loved this character so much because she didn't care about all the other things that people may have seen or saw and thought was wrong with Sherman.
Those were the things she loved about him, and then on top of that she saw beyond that - how genuine of a man he is, how kind he is, a very good-hearted person and that's what she loves about him." This theme of acceptance is one which Jackson responds to, even beyond the simplicity of The Klumps, she says. "It plays a major part in society it seems today. Their image, what a woman is supposed to look like - all the things you read in the magazines about either being too thin or too this or too that, but it's really about feeling good yourself and accepting yourself. Self-acceptance which is another story you see here in this film, is the most important thing as well as being happy with who you are." Which is where Jackson says that she is at the moment. "Well, there have been a few changes in my life recently, for the better and for myself", she responds with a nervous laughter.Jackson began performing with her family at age seven(doing a Mae West imitation as part of a Las Vegas stage act), and acted during the 1970s and 80s in recurring or supporting roles on the TV series "Good Times", "Diff'rent Strokes" and "Fame". She made her feature acting debut as the sensitive poet Justice in above mentioned, "Poetic Justice" (1993). Her hit single "Again" (which was also featured on her wildly successful album "janet.") was prominently featured in the film and earned Academy Award and Golden Globe nominations for Best Original Song. Despite her strengths as an actress, Jackson displayed her real passions and talents through her music and dancing. Virgin Records acknowledged this in 1996 when it offered her an $80 million deal that made her the music industry's highest paid performer. She justified Virgin's faith by releasing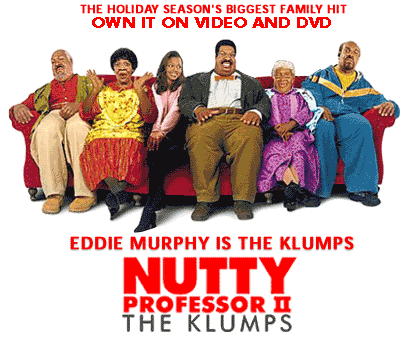 "The Velvet Rope" (1997), a collection of highly personal, very emotional songs that went triple-platinum within a year of its release. The album addressed Jackson's battle with depression, her own self-image problems, family woes and how she escaped an abusive relationship. The recording also set the rumour mill a-spin when two of her songs hinted at a romantic interest in women. Whether drawn to the album's honesty or controversy really didn't matter, Jackson's fans turned out for her "Velvet Rope" world tour en masse. In addition to her usual energetic singing and tireless dancing, Jackson treated audiences to a show she "created and directed" and which looked more like a splashy Broadway musical than a rock concert with its eight back-up dancers and enormous video screens. Comparing the energy Jackson musters between touring and movie work, she explains that "the energy I gather each one from is different. I think the energy from performing is from the audience; it's this completely different high and instant gratification for myself that you get from the audience. That love that you feel, hearing the crowd calling and screaming your name. For movies, I think the gratification for myself there is seeing the whole thing come together. Because you shoot out of sequence, and there's take after take, just having the whole thing come together at the end and seeing it from beginning to end - is the high I get."
Jackson is putting her touring on hold, while looking for a new movie project and completing her latest album. Jackson's own sense of optimism and tranquility is being reflected in that album, her first since Velvet Rope. "It's always about writing what's going on in my life, therefore this one will be much lighter than Velvet Rope. It will definitely reflect my being in a good and happy space." Part of that space includes this year's divorce from second husband Rene Elizondo and her new love, singer Rock, whose talent initially drew her. "I didn't even know his name before I heard his music. I saw some of it on Black Entertainment Television, and I fell in love with the track. Then I was bumpin' it as much as you can, on the television.
So we made some calls, found out who it was, and started talking. Rock said, I actually wrote some songs with you in mind, so can I send them? And he sent them, and that's how it all started between the two of us." Jackson has been top of her career, musically, for almost 15 years. A tough business at any age, Jackson is not concerned that the youth dominated music business, exemplified by the likes of Britney Spears, may be squeezing her out. "I think there's enough room for everyone. I've always felt that way. There's always someone that's up and coming, and for myself it's wonderful that kids can have someone that kids admire or look up to, just as when I was younger and having that very young fan base at the beginning of my career. I wound up meeting Britney Spears a few days ago, and we had a chat. There's enough room for everyone."
Paul Fischer