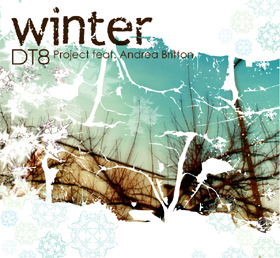 Darren Tate (aka DT8) who is currently one of the brightest stars in UK dance music follows up his previous smash single 'The Sun Is Shining (Down On Me)' from last summer with another massive epic trance anthem with vocals from the 'voice of the moment' Andrea Britton. Its soaring melody and dramatic arrangement make it certain to be one of the stand out tracks of 2005.
Over the past 5 years Darren Tate has been building his reputation with a string of releases under the various guises of: Jurgen Vries, Angelic, Orion, Citizen Cained and of course DT8 Project. Working with the cream of the UK music scene from Judge Jules & Charlotte Church to Ultra Nate & Bush, his own productions, remixes and writing credits extend across the spectrum of dance music and beyond.
'Winter' is a surefire dancefloor winner and is already on the playlists of usual suspects: Tiësto, Armin Van Buuren & Judge Jules and features a great remix package including a tidy version from the in form 'Owner of a Lonely Heart' Max Graham.
TRACKLISTING:
1. Radio Edit
2. Original Vocal Mix
3. Max Graham's Sidechain Remix
4. Aston Martinez & JLP Club Mix
5. GD Remix
6. Ian Knowles Remix
7. Instrumental Mix
Order Now from Dstore
Order Now from Top Shop
Order Now from Sanity