Catwalk queen Kate Moss or supermodel Gisele Bundchen, have set up the look for summer hair style with two classic blonde looks that will drive the girls into salons this season from Melbourne to Darwin.
"Blonde is massive this season and the look is inspired by the hottest celebrities at the moment – Sophie Monk, Reese Witherspoon and Charlize Theron". Simone Viljoen featuring on this season's series of Australia's top model is a great Australian example of how to pull of the sexy blonde look.
Glossy blonde locks are the perfect accompaniment to an all-over tan; curls sitting just above the bikini remind us of the classic beauties of yesteryear. The colours to look out for are deep multi-tonal blonde and the more subtle cool blondes. Multi-tonal blondes create a look of class and sophistication not often associated with this colour type. Stay away from the Pam Anderson bombshell and let your sleek style smolder with honeys and coppers into the autumn months.
Maybe with a hint of good fortune Redken Fifth Avenue have developed a range that impresses with pure pearl and pure gold a top seller in the conditioning toning range. A common myth is that the sun will lighten your hair. In reality the sun is the true enemy of blonde sending your ice-cream blonde to a nasty ginger nut orange. Stay on top of this with toners and shampoos that contain a complex to protect against such nasty elements.
The all over Roots to ends one colour is a look of the past with some subtle highlight techniques taking off on the cat walks across the worlds fashion capitals. Balayage involves applying a lightening agent to the hair using a brush and paddle in a sweeping motion. "The result is a look of natural blonde tones like you have spent weeks playing in the surf or frolicking in the sun for those ultra sexy highlights."
Its a well know hairdressing adage 'no bleach with our breakage". So a custom summer hair package with a top quality salon hair care brands will keep your hair looking fresh and shiny throughout the season. Try to mix up your products too.
Top brands including Redken, Tigi, Mop are all available at very reasonable prices. Shopping online allows you to select from many brands all in the one place and make good savings on the high street salon prices.
When it comes to the cut this season – there's something for everyone.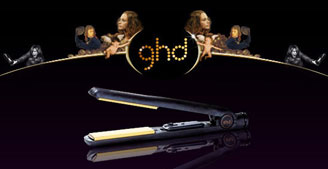 "Long, loose layered hair is hot at the moment. This looks best curled with a ghd styling iron to create that just out of bed look you see in Hollywood movies. The ghd is more than just a straightening iron it can be used as a truly versatile styling tool.
Ghd irons are still the industry leaders and are a must have for all types of styling. The RRP for these irons in salons is $300 but can be found by savvy internet shoppers at www.ry.com.au discounted to $240 with express post guaranteed within Australia within four days.
RY's style director James Patten has predicted Victoria Beckham's bob to be the most sought after style - 'it's a variation on a classic look but daring and cool".
What not to wear!
Mullets - They have come and gone over the years. This year expect only to see them on reruns of 80's shows and discovery channel documentaries of middle America. Men can take note here. If your still sporting a mullet this season, your only excuse is that you're fulfilling a previous obligation to your adult movie contract and are being forced against your will to wear last years hair do.
This year it's a lot more structured, neater looking hair with long fringes – quite heavy towards the front – and even more of a blow-dried back, quite full but then worn with a bit of product so that it's neater looking.
Most men's styles are made by the product he chooses.
The best haircut can go down in a blaze of glory if it's dressed up in some cheap gel that cracks and falls under pressure!
For all your haircare needs visit: www.ry.com.au