Life! Protection
Planning a summer holiday or a day on the beach, Life! has everything you need to protect you from the sun and get the most out of your day.

MyBeach Shelter

Its harsh in the Australian sun so family beach time should always come with some handy shelter. Easy to put up and take down, the Life! MyBeach Sun Shelter has lots of great features like handy pockets and air flow windows. And the bold blue and crisp pattern will make it easy to spot among the crowd.
RRP: $39.95


MyBeach Umbrella

Some portable shade is a must have to enjoy the great outdoors and beautiful Australian beaches. Stand out from the crowds with the Life! MyBeach Umbrella youll never lose your place with the bold colour and clever crisp pattern. And because we know the little things make a difference it has handy hooks help keep your things out of the sand and an anchor keeps it in place even when those afternoon breezes come up.
RRP: $39.95


MyBeach Chair

Its a beautiful day and what better way to settle in and enjoy the great outdoors than a seat in the comfy Life! MyBeach Chair. Great for the beach, the park, the river bank, even the family barbeque pretty much anywhere you need a seat. The affordable price and durable construction makes them great value so why not get two!
RRP: $39.95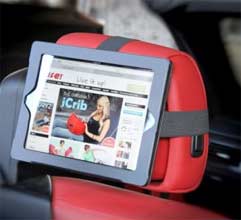 MyBeach Clip On

To get the most out of the great Australian outdoors and beautiful beaches some portable shade is a must have. Stand out from the crowds with the Life! MyBeach Clip On Umbrella youll never lose your place with the bold colour and clever crisp pattern. Combine it with the comfy Life! MyBeach Chair and youve got summer covered!
Umbrella RRP: $24.95


E-Viewer for iPad

Kids are in the back seat and a long trip is ahead theres nothing like a movie to help the time go faster enter the Life! iPad Traveller. This innovative case straps to your headrest making movie watching a breeze. Compact and easy to carry its a must have for every parent.
RRP: $29.95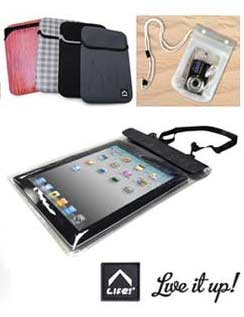 Dryz Protector iPad & Dryz iPod

Keep your digital devices safe from water, dirt and sand! Dryz protects portable electronics such as your iPhone and iPad from water, dirt and sand. The nifty clear front and back panels mean you can still use your iPad even when its sealed inside. Great when you want to use your tablet around the pool, at the beach, boating, fishing, hiking, camping and on rainy days!
Dryz Protector iPad RRP: $14.95
Dryz iPod RRP: $9.95



Life! products are practical and affordable that put style and smart design into the everyday, so you can live it up!

All Life! products are available for purchase at www.lifeliveitup.com.au, like their Facebook page and follow them on Twitter.