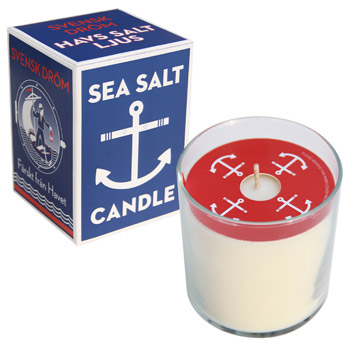 European Apothecary Sea Salt Candle

Following from the cult Sea Salt Soap, the newest addition into the collection is the perfect way to keep living and working spaces fresh and relaxing this season.

Fresh from the sea to light up your day comes the Sea Salt Candle. This biodegradable, non-toxic candle is made with pure 100% US grown G.M.O. free soy wax. Its scent is a fresh sea salty fragrance that will relax and calm the mind.
Made in the USA.
80 hour burn.
European Apothecary Sea Salt Candle
RRP $49.95
(03) 9078 3747 or www.shopsaison.com.au