Kara Allen Confetti Fair Interview
One of the world's hottest party stylists and creator of blog sensation www.karaspartyideas.com, Kara Allen is touring Australia in February and March, 2014.

Party stylist, author, event planner, savvy business woman and mother of three boys, Kara Allen will share her incredible party planning and styling knowledge, DIY tips and business prowess at her super fun and informative workshops in Newcastle, Sydney, Melbourne, Brisbane, Perth, Adelaide and Auckland New Zealand.

Kara's self-confessed #1 fan, Australian Party Stylist Sarah Osmotherly from Sugar Coated Mama (www.sugarcoatedmama.com) saw an opportunity to bring Kara to Australia after realising just how popular Kara was down under.

'Outrageously good parties are popping up everywhere thanks to the inspiration from Kara's blog www.karaspartyideas.com. Outside of the USA, Australia holds Kara's biggest fan base, with tens of thousands of Aussies following Kara's blog or interacting with her on Facebook, Twitter, Instagram and Pinterest, she is massive here!" said Sarah Osmotherly.

Australia has been on Kara's bucket list for a very long time, so she is thrilled to tour the country.

'With the ever increasing popularity of throwing impeccably planned and beautifully styled parties in Australia, I'm so excited to give aspiring Aussie hosts and party business owners the skills and confidence to create the perfect soiree with ease. Let's get this party started!" said Kara Allen.

Sugar Coated Mama has partnered with Australia's biggest party planning fair Confetti Fair, brainchild of Sydney mother Claire Cassey to bring Kara out from the United States. Confetti Fair is a one‐day event that brings together over 60 amazing exhibitors in the categories of styling, sweets, décor, stationery, flowers, cakes, products, planning and dessert tables. It will be held in the same venues as Kara's workshops in Newcastle, Sydney, Melbourne, Brisbane, Adelaide and Auckland New Zealand.

Whether you are a budding party planner, party business owner or just love to plan amazing parties, Kara's Aussie tour will cater for all her fans. For those who want the rare opportunity to spend the day with Kara and learn the tricks of the trade they can attend Kara's intensive workshops. Or for fans wanting to meet Kara, get their book signed and visit her shop, Confetti Fair is the place to be!

Tickets for Kara's Party Ideas Workshops are available NOW at: www.sugarcoatedmama.com
Full day workshop - $495 (20% off second ticket)
Half day workshop (Newcastle & Adelaide) - $295

Tickets for Confetti Fair will go on sale in November 2013 at: www.confettifair.com.au
Ticket price: $15
Children 12 and under FREE
Part proceeds go to charity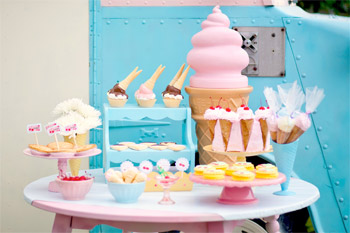 Tour Dates
Proudly brought to you by Sugar Coated Mama & Confetti Fair

Newcastle: Newcastle City Hall
Saturday 15.02.14: Kara's Workshop 8am - 12pm
Saturday 15.02.14: Confetti Fair 1pm - 5pm

Sydney: Byron Kennedy Hall, Fox Studios
Friday 21.02.14: Kara's Workshop 9am – 5pm
Saturday 22.02.14: Confetti Fair, 10am – 4pm

Melbourne Williamstown Town Hall
Friday 28.02.14: Kara's Workshop, 9am – 5pm
Saturday 01.03.14: Confetti Fair, 10am – 4pm

Brisbane RNA Showgrounds, Bowen Hills
Friday 07.03.14: Kara's Workshop, 9am – 5pm
Saturday 08.03.14: Confetti Fair, 10am – 4pm

Perth Perth Zoo
Wednesday 12.03.14: Kara's Workshop, 9am - 5pm

Adelaide Latvian Hall, Wayville
Friday 14.03.14: Kara's Workshop 10am - 3pm
Saturday 15.03.14: Confetti Fair 1pm - 5pm

Auckland, NZ ASB Showgrounds
Friday 21.03.14: Kara's Workshop, 9am – 5pm
Saturday 22.03.14: Confetti Fair, 10am – 4pm


Interview with Kara Allen
Question: What are you looking forward to about coming to Australia and New Zealand?

Kara Allen: I'm looking forward to meeting all of the amazingly talented party stylists, cake designers, graphic artists, and party lovers in Australia! I can't wait to party it up down under! Australia has always been on my bucket list. Not only because it's absolutely gorgeous with so many amazing locations and things to see, but because there is so much talent and fabulous style there!


Question: What should we expect from your Workshop at the Confetti Fair?

Kara Allen: Workshop participants will be guided step-by-step through how to plan and style the perfect party, including my top tips and party secrets. There will be new dessert styling ideas from around the world as well as baking tips and demonstrations from some of Australia's finest cake artisans (plus some of my favourite baking cheat ideas). I will also detail my techniques for styling a stunning dessert table including sweets, theming, planning composition, colour palettes and more.

Attendees will also learn how to use social media as a key tool in growing a business. In addition, there will be a networking opportunity with like-minded women. Through fun getting-to-know you activities and -Kara's Cupcake Corner', participants will have excellent opportunities to meet people with the same passions and form great relationships that can help in the success of their party planning (whether it's a hobby or a business).


Question: Can you share with us, your top DIY tips for party planning?

Kara Allen: Plan ahead, choose a specific theme or colour scheme, pay attention to the little touches and details, chose a versatile location, send fantastic invitations, have an engaging party activity or two during the party, and send your guests home with a wonderful party favour.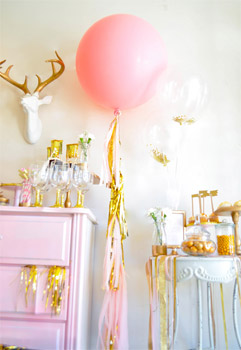 Question: What are the five most important items we need to throw the perfect party?

Kara Allen: Cake stands are number one. A cake stand can dress up any dessert table or party! My other go-to party supplies are backdrops, banners, jars / containers and ribbon.


Question: Which is your favourite type of party to plan?

Kara Allen: I have a special place in my heart for children's parties. They're just magical. Nothing is more rewarding that seeing a child's face as they come into the party room on their big day. I love making them feel special and important. Every child should know how amazing and unique they are, especially on their birthday or when celebrating a special milestone in their life. Other milestones like Bridal Showers, Baby Showers and Weddings are also my favourite types of parties to style.


Question: What motivated your passion for party planning?

Kara Allen: I started planning parties when I was young. I still remember hand drawing and colouring eight separate invitations for a party I planned for all my friends when I was just little. In high school I would always plan big surprise birthday parties for all of my friends.


Question: Can you share your thoughts on the upcoming party trends?

Kara Allen: I see confetti + paper fringe (used for banners, balloon accents, cake toppers, tablecloths and more), customized piñatas, shimmery table linens and gold accents becoming even more popular!


Question: What's next for you?

Kara Allen: I am so excited that official Kara's Party Ideas Workshops are being introduced this year throughout the world! Australia is first on the map (February & March 2014), followed by a conference in Brazil and then workshops across the United States! Another Kara's Party Ideas book is also in the works!


Interview by Brooke Hunter