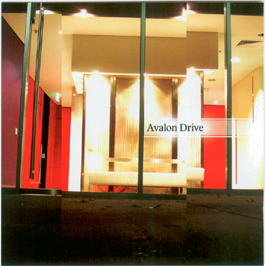 Sometimes a band just gels, bringing an excitement and buzz that only music can provide. Brisbane's Avalon Drive have been playing together in various bands for the past four years, and been mates throughout their school years but it was early 2005 that cemented their path forward when Avalon Drive was born. The band drew influence from punk/emo culture, putting their own spin on the genre with a heavy emphasis on songwriting.
In just six short months together, the band have created an impressive fan base, played a string of great gigs and have already evolved as one of the city's top live acts. Their strength has been realised with prime positions at festivals such as Fallout and Rapid as well as with invitations to play support in the second half of 2005 with various international and national acts including Anberlin (USA) and Crowned King (Canada).
The band recorded their first EP at uni, selling copies off the stage, before attracting the interest of new start-up label Valet Records. The EP was re-tracked and is released with a bonus DVD in August 2005. Its been a quick rise for Avalon Drive, but as well as showing where they've come from, the DVD is a fantastic signpost for what is at the heart of Avalon Drive: a fun collection of live footage, video clips and some backstage antics, showing the mateship and larrikin spirit of five young guys just having fun playing the music they love.
Band Member:
BJ Dillewaard (Keys)
Damion Page (Vocals)
Ryan Kennedy (Bass)
Shane Homes (Drums)
Wil Morris (Guitar)
Disc 1
1. 7 minutes
2. This simple life
3. Outside alone
4. At war with butterflies
5. 7 minutes (live acoustic)
6. Outside alone (live acoustic)
Disc 2
DVD including 2 music videos + footage taken from various live shows as well as lots of insight into the band.
www.Avalondrive.net