Captivate! Fascinate! Infatuate!
Beautiful, kiss-inviting lips start with NEW Australis Moisture Intense Lipstick. This unique moisturising lipstick glides on, leaving lips rich, full and seductive.
The special Moisture Intense formula contains Essential Oils and Vitamins A, B, D and E to gently healdry lips and provide lasting softness. Best of all, Australis Moisture Intense Lipstick contains SPF 30+ for lasting protection from UV radiation.
The Look. Deep, with a naturally luminous shine and beautiful glow.
The Feel. Silky-smooth, barely there.
The Secret. Contains Vitamins A, B, D and E, Avocado Oil, as well as Antioxidants to heal and soothe and Grape Seed Oil to help lock in the vital moisture balance in lips.
The Difference. SPF 30+ protection.
The Package. A sleek, red, metal case with a retractable, elegant bullet.
The Colour. Seduce with ten explosive colours that shout exotic destinations, endless fun anda mysterious rendezvous.
Australis Moisture Intense Lipstick, for colour and shine that lasts all day and all night long.
Expert Tips:

The Moisture Intense shades are so rich that a balanced look can be achieved with minimal eye make-up. Just a sweep of natural tone eye shadow and a layer of brown mascara will give you a natural look.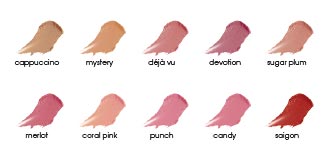 Review:Soft, moisturising brilliant colours. Stays well during the night.
RRP: $9.95
Available from
www.australiscosmetics.com.au