Networking & Business Opportunities
If you are a budding or established entrepreneur looking for ideas to start or grow your business then you cant miss the Annual Businesswomen's Seminar & Expo Day.
Discover the new technologies and innovations Australia's leading businesswomen are using to leapfrog ahead of their competition.

Take this opportunity to meet some of the country's leading female & male entrepreneurs and pick their brains.

Take part in workshops that are directly geared to helping you grow your business!

Plus network with hundreds of other successful businesswomen - potential clients &r suppliers.


DATE: Saturday, 10 November 2007
TIME: 9.00am - 5.00pm
VENUE: Australian Technology Park, Sydney
TICKETS: $195 (normally $295) - save $100, quote coupon code Femail
BOOKINGS: Call 1300 720 120 or visit www.abn.org.au/expo2007 to reserve your place!
* Femail.com.au & Girl.com.au will be exhibiting at this event, so come down and meet the Editor & Media Manager in person.


---
Practical workshops to supercharge your business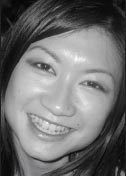 How to Effectively Connect with Customers through Digital Media
Alison Rush - Google

No-one understands websearch like Google. Learn to draw customers to your business through effective search engine marketing, how the Google content network will boost your business' online presence and see examples of how other small-to-medium-size businesses are already getting great results. This is a must-attend insight into the new world of online marketing and its latest trends.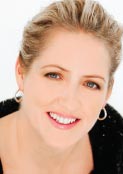 Using Web 2.0
YouTube, Blogs and Social Media to Innovate Your Marketing
Laurel Papworth - World Communities

Get a taste of the marketing power of new Web 2.0 services: blogs and wikis, user-generated content, citizen journalism and other social-focused software. We'll look at case studies of customers creating ads and campaigns, how they distribute content and how to monitor consumer discussions and reviews of your products.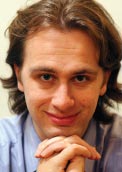 Out-of-the-Box Online Marketing Strategies
Fred Schebesta - Freestyle Media

Find out how to put your online marketing into overdrive with the winner of the ADMA Young Australian Direct Marketer of the Year. Whether a business has thousands of customers or is just starting out, his 10-step plan reveals how to attract customers and keep them. Fred will share new techniques that give you power over your online marketing so that you can boost your results.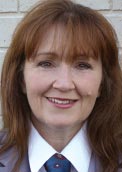 Creating a Virtual Team - How to Make the Most of Limited Resources in Small Business
Jennifer Lambeth - Out of Site Services

Feeling tired of doing EVERYTHING yourself in your business? Or maybe you just have no one to share the burden with, or are too busy running your business to get the outside perspective needed to GROW your business? Get practical advice on how to create your own virtual team to help you grow your business and most importantly, maintain sanity!




You'll choose a morning and afternoon workshop.


---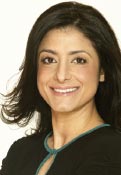 Reap the rewards of innovation
On November 10th, the Australian Businesswomen's Network, presents award-winning keynote speakers who will reveal how they harnessed new and emerging technologies to take their businesses to the top.

You'll hear directly from four of the best young entrepreneurs in the country how innovation was the key to making a good business great as they share the innovation-focused strategies they're using to increase market share, open new markets, lower costs and grow their businesses.

Hands-on workshops will give you the chance to apply their experience to your own business in growth-critical areas such as online marketing, sales, and improving the customer experience.

And you'll be able to network with hundreds of fellow businesswomen, benefiting from their insights and experiences. As you wander our exhibition stands you may even discover potential suppliers, powerful centres of influence and even make new clients!

o Learn successful secrets of working ON your business, not IN your business;

o Gain inspirational insights into how others succeed, and how you can emulate them;

o Network with hundreds of colleagues and potential clients;

o Discover innovative short-cuts that will propel your business to greater success;

... all without interrupting your working week!

I look forward to seeing you there on the day!

Suzi Dafnis - National General Manager
Australian Businesswomen's Network


---
Keynote Presenters
Be inspired by some of Australia's most successful entrepreneurs

The 10th Annual Businesswomen's Seminar & Expo Day is a unique opportunity to hear the stories of some of Australia's leading innovators. Learn the secrets to their success and develop your own winning business strategies.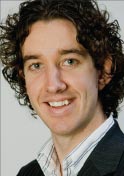 SCOTT FARQUHAR - Atlassian
Scott Farquhar is the co-founder and co-CEO of Atlassian Software Systems. Since it was founded in 2002, Atlassian has grown into one of Australia's largest software exporters. Last year it exported over $20 million in software to more than 8,000 customers in over 90 countries. Scott is a former 'Australian IT Professional of the Year' and 'Entrepreneur of the Year' in both the young and overall categories, and represented Australia at the 'World Entrepreneur of the Year' in Monte Carlo in July.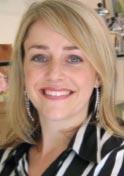 KARALINE LOITERTON - The Wedding List Company
Karaline Loiterton created The Wedding List Co in 2003 following a less-than-inspiring experience with a department store registry. Wedding List Co currently now has stores in Leichhardt and Darlinghurst in Sydney plus a franchise store in Leederville, Perth. The company recently opened a Melbourne store in Prahran and was a finalist in the Customer Service section of the 2005 and 2006 My Business Awards.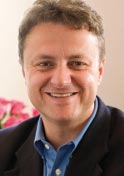 JAMES STEVENS - Roses Only
Roses Only debuted in 1995 with just two stores and a call centre. Expansion into the dotcom world so that time-poor buyers could conveniently order after hours or at short notice soon followed. A little over a decade later, Roses Only is the country's number one online flower business. James was a finalist in the 2003 Ernst & Young Entrepreneur of the Year Awards.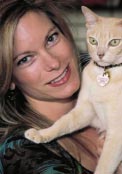 AMY LYDEN - Founder, Bow Wow Meow
Amy Lyden has won numerous business awards including the 2006 Telstra Business Women's Awards (NSW-Business Innovation Category). An inspiring entrepreneur who has mentored many business owners, she has also been a member of the Small Business Council - a government initiative to address issues faced by small business - and served as the Chairperson of the Australian Businesswomen's Network. Amy sold Bow Wow Meow in 2007 and currently provides online marketing strategy consulting services to corporations around Australia.







---

Make a Difference

This event will benefit the SISTER 2 sister Program - a unique 12-month mentoring andpersonal development program that empowers 'atrisk' teenage girls so they can turn their lives around.

The program provides support, opportunity andinspiration to girls who have suffered or are suffering due to circumstances beyond their control. Each girlis assigned a 'Big Sister' mentor - a successful corporate/business woman who has undergone a 1-month mentor training program - to provideadvice and support.

TEN YEARS, THOUSANDS OF WOMEN, ENDLESS OPPORTUNITIES....

Australian Businesswomen's Network's 10th Annual Businesswomen's Seminar and Expo Day. Register today and grow your network.


DATE: Saturday, 10 November 2007
TIME: 9.00am - 5.00pm
VENUE: Australian Technology Park, Sydney
TICKETS: $195 (normally $295) - save $100, quote coupon code Femail
BOOKINGS: Call 1300 720 120 or visit www.abn.org.au/expo2007 to reserve your place!
* Femail.com.au & Girl.com.au will be exhibiting at this event, so come down and meet the Editor & Media Manager in person.