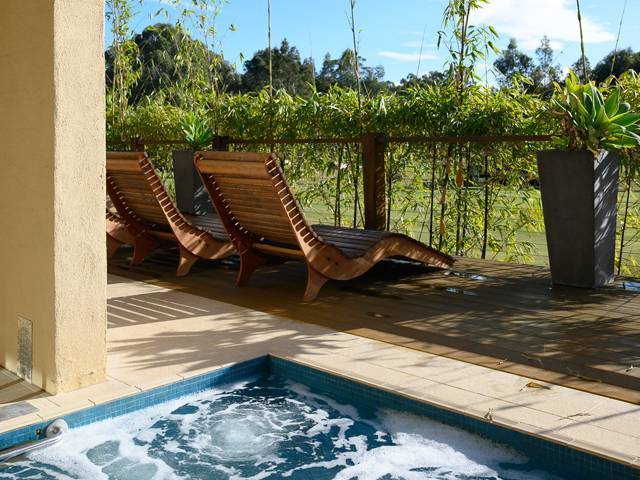 Indulge Your Senses: The Destination Day Spa You Didn't Know You Needed
Sometimes it's hard to choose between a tranquil weekend at a spa or a high voltage girls' getaway at a winery. Luckily, Chateau Elan in the Hunter Valley offers the best of both worlds, boasting one of the largest private spa facilities in Australia (17 rooms!) as well as enjoying some of Australia's best wineries right on their doorstep.

Or why not combine both and sip on a local Semillon or glass of post-treatment sparkling while relaxing in a warm mineral outdoor jacuzzi overlooking the rolling hills of the stunning Hunter Valley.

This season, The Spa at Château Élan is offering a personalised facial treatment that will make you feel refreshed, renewed and radiant after a cold winter.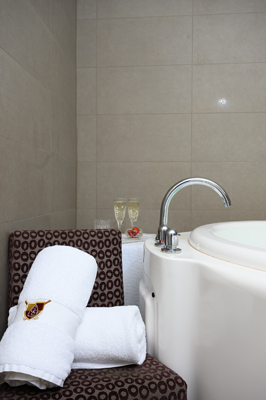 The Spring customised facial is a personalised treatment to rehydrate, comfort, correct imbalances and improve dry skin. Performed using the luxurious French brand Thalgo, rich in sea minerals and plant extracts, this therapy is designed to treat and protect different skin types and conditions.

Renown as one of the largest private spa facilities in Australia, (with those 17 beautifully appointed treatment rooms), a comprehensive menu of services and a team that understands care, The Spa is a perfect destination for a short getaway, be it a girls' day out or a relaxing escape for two.

Facial treatment rooms have been designed with total comfort with electronic facial beds in a relaxing private room. The body treatment rooms use customdesigned massage beds - single and dual rooms are available – and products such as the exotic Pure Fiji, a blend of nut extracts combined in perfect harmony with coconut milk and lime blossom.

In addition to The Spa, the award-winning Château Élan is one of Australia's finest resorts. It not only offers direct access to the full-service spa, but also a relaxed luxury accommodation and one of the top-ranked golf clubs in the country.

There is a range of sophisticated accommodation at the resort, including spacious suites with spa baths, and also wonderful villas with modern facilities. All rooms have balconies or terraces overlooking The Vintage fairways and the views of the Hunter Valley.

Relaxation, rejuvenation, recuperation. Whatever your reason for visiting, The Spa at Château Élan at The Vintage, Hunter Valley, will bring you peace of mind and physical wellbeing.