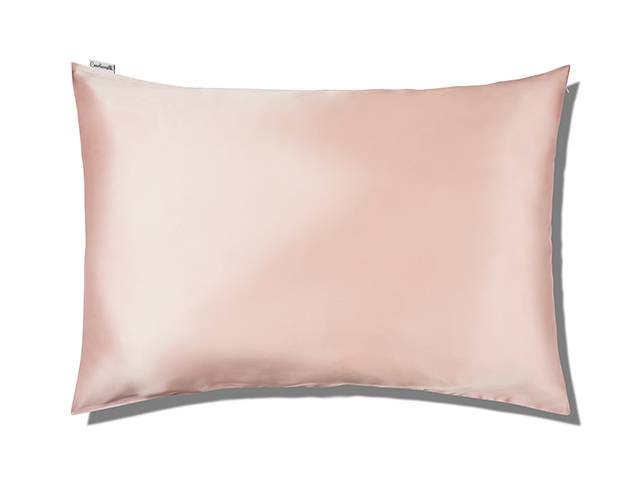 Give mum the one thing she's truly craving this Mother's Day - a sleep in and breakfast in bed. What better way to get the perfect night's sleep than with a 100% Silk Pillowcase from Coverluxesilk.
Look after your skin and hair while you're fast asleep, what more can you ask for?
A Coverluxesilk 100% Silk Pillowcase is the foundation of your beauty routine! These silk pillowcases have a number of beauty benefits including preventing wrinkles, blemishes, improvement of hair growth and many more:
ANTI-AGING:

Prevents wrinkles, and fine lines, & maintains strong skin elasticity.
ANTIBACTERIAL:

Prevents acne breakouts, skin infections & blemishes.
HYPOALLERGENIC:

Reduces allergies, and asthma, & prevents dust mites/mildew.
100% NATURAL:

Breathable fabric that contains 19 amino acids.
MOISTURE WICKING:

This does

not absorb beauty products like cotton, therefore improves skin, hair, eyebrow & eyelash hydration.
IMPROVES HAIR GROWTH:

Prevents split ends, hair loss, & hair frizz by over 40%.
TEMPERATURE REGULATING:

Improves overall duration & comfort of sleep.
HIGH MOMME:

T

he most muscular silk weight on the market, highly durable & thick momme has 58% more silk than 16 momme.
Coverluxesilk 100% Silk Zippered Pillowcase
Review: Not only is it designer beautiful, but it's luxurious feel and temperature regulating allows you to enjoy a great nights sleep. With so many pluses; anti-ageing, antibacterial, hypoallergenic, this wonderous pillowcase also won't absorb your skincare, so you can confidently continue your bedtime routine.
Best of all it looks great, feels amazing and is totally breathable. A great investment in your best beauty sleep, it also makes the perfect gift for those hard to buy for friends and family.
Talking with beauty Expert Sophie Hidalgo:
"There are numerous benefits to a silk pillowcase from helping your skin, protecting your hair from breakage and even keeping you cool in Australia's notorious hot summer months," said Sophia Hidalgo, Founder of Coverluxesilk.
"Silk is the most beneficial and suitable for the fabric you choose to sleep on for hours at night and while there may be other alternatives in the market, they do not reach the same quality, durability, breathability and luxuriousness as Silk. This is why we've chosen to focus on creating a truly high-quality staple product for our consumers with our 100% Pure Mulberry Silk Pillowcases.
"Our Silk Pillowcases help to slow down signs of aging by reducing deep lines and wrinkles caused by cotton cases, won't absorb skincare products so your skin can remain hydrated and nourished all night long, is a 100% antibacterial fabric so your skin will be exposed to fewer bacteria reducing the appearance of acne and also improves hair and skin health dramatically reducing split ends, frizzy hair and dehydrated skin.
"Our pillowcases also help to improve your overall sleep quality, wicking away moisture to keep you dry and cool all night in any season and are completely hypoallergenic with a natural resistance to dander, dust mites and mildew. Silk is an underrated product in the market but has so many incredible health benefits. I believe in investing in good quality sleep products, because your skin, hair and health deserve it," concluded Ms Hidalgo.