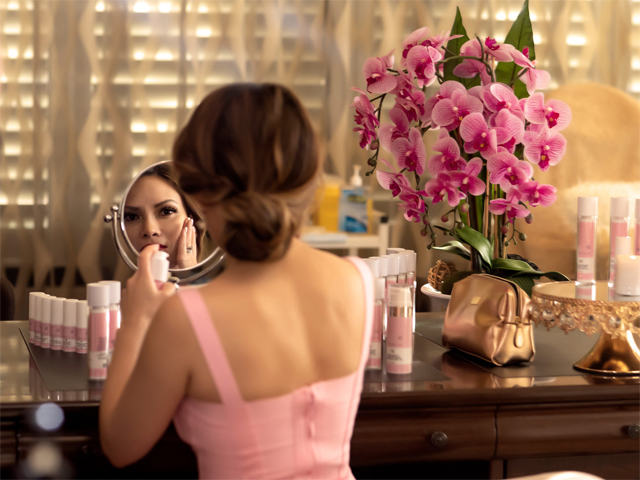 Dr. Anh Nguyen is one of Australia's leading plastic surgeons and skincare experts. Her skincare range has been voted in the Top 3 skincare expensive products in Australia and in the Top 6 must-have skincare products for Mums to use.
She works as a plastic surgeon in Perth and runs Dr. Anh medispas and clinics.
Dr. Anh shares her 7 Tips to help your skin spring back to life after Winter.

1. Give your pores some much-needed attention with a new cleanser.
Some people like to use milk or gentle cleansers during the cooler months. Now that it's getting warmer, we are starting to wear more makeup and sunscreen. A cleanser that contains AHA's like salicylic and glycolic acid, these ingredients will clean the dirt, oil, and makeup off the skin leaving it clean without drying it out.

2. Serum, Serum, Serum!
The next step in a good skincare routine is a serum! My go-to serum coming into spring is a vitamin c serum. This kind of serum helps protect your skin from free radicals which can age the skin and damage skin cells. A vitamin c serum can help reduce fine line and wrinkles, brighten the skin and is a great anti-oxidant.

3. There isn't a one size fits all option when it comes to moisturizer!
Find a good moisturiser that works for your skin type. Unsure what your skin type is, and not able to book in with a Dermal Therapist to have you skin assessed? Purchasing a travel-sized moisturiser can give you the opportunity to try out a new product, and really see the effects it has on your skin over a few weeks/months, without the investment a larger size product requires.

If you are looking for an easy minimal step option, a moisturising day cream with SPF included offers you hydration, while also protecting your skin from UVA and UVB radiation.

Prone to breakouts? A gentle repairing moisturiser will be your go-to. Helping regulate your oil production, hydrating, repairing and protecting the skin, whilst maintaining a skin barrier function.

Those with sensitive skin prone to redness, would benefit most from a Peptide Anti-Stress moisturiser. These multi- purpose wonders work well as both a day and night cream, even as a great primer before your make-up application.

4. SPF, more like YES-PF
Sun protection is a must, always ensuring you apply after moisturiser application. Look for a physical sunscreen with zinc oxide and titanium dioxide, which works immediately and is more effective and prevents the pores from clogging.

5. A care-free Spring glow, is found in the bottle of a brightening cream
A Brightening Cream is an incredible product that helps brighten the skin without bleaching it. When used correctly and in alignment with full skincare and treatments, it helps to offer long term solutions for pigmentation and age spots.

6. Sleep on it
Make the most of your bedtime hours, by introducing a Night Cream and Night Serum into your night-time routine. A renewing night cream infused with Vitamin A and B3 is essential when it comes to anti-ageing. Increasing your cell turnover, helping with fine lines and wrinkles, whilst also great for breakouts, and helping to brighten dull skin. Pair with a Night Serum with concentrated ingredients such as Glycolic Acid for an additional boost.

7. The eyes have it
They say they eyes are the windows to the soul, and nobody wants drab curtains covering their windows. A reviving eye cream will help in reducing dark circles and bags from under the eyes, while also hydrating the sensitive skin around the eyes.