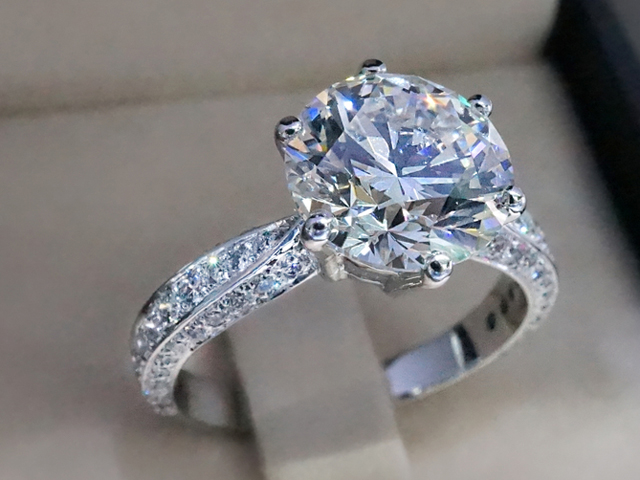 Gone are the days when engagement rings are only worn to symbolize commitment and marriage plans. Today, engagement rings are also used to showcase a person's style and social status. With the number of options to choose from, the right engagement ring can speak a lot about your financial capability.

There are a lot of popular engagement rings today. Aside from its sophisticated design and precious stones, these engagement rings are also creating a buzz because of their prices. To drive the point home, here are some of the most expensive engagement rings worn by women:

1. Jennifer Meyers Engagement Ring, $1 million
Who wore it: Jennifer Aniston
Jennifer Meyers is a brand based in Los Angeles. With the goal of providing simple yet elegant pieces to its customers, Jennifer Meyers created pieces of jewellery that can represent different milestones in a woman's life, and Jennifer Aniston's engagement ring is an epitome of this goal. This brand created a 10-carat diamond engagement ring, embellished with a rose-cut diamond set in 18k yellow gold.

2. Anita Ko Engagement Ring, $1.5 million
Who wore it: Kate Upton
Anita Ko has been a jeweller by the stars. With clients such as a Noami Watts, Angelina Jolie, and Emma Watson, you can be sure that this jeweller can create pieces fit for every woman's unique style. The most expensive engagement ring Anita Ko created was for Kate Upton, a diamond engagement ring with a six-prong setting. This engagement ring might look simple, but you'll be surprised how much this costs.

To know more about the process of designing fine jewellery, you can watch this video.



3. Avianne & Co. Engagement Ring, $2 million
Who wore it: Ciara
Regardless of the color and stone you want your engagement ring to have, you can surely find it under this brand. With this kind of diversity, it'll be easy for every future bride to find the engagement ring she's looking for"like singer and songwriter Ciara, for example. Her 16-carat diamond engagement ring from Avianne & Co. surely exhibits incredible beauty.

4. Lorraine Schwartz Engagement Ring, $2.5 million
Who wore it: Blake Lively
Most people are looking for pieces of jewellery that can stand the test of time. After all, jewellery should be an investment. This is something that you can experience when you purchase an engagement ring from Lorraine Schwartz. This jeweller has been operating for 74 years, making it one of the most trusted names in the jewellery industry. And Blake Lively's 12-carat engagement ring can prove how credible and trustworthy this jeweller is. Aside from the stone, this engagement ring is also adorned with micro pave diamonds, all set in 18k rose gold.

5. Graff Engagement Ring, $3 million
Who wore it: Melania Trump
Different engagement rings tell different stories. The engagement ring you'll wear can be a representation of your family's heirloom or history. Graff engagement rings, like the one worn by Melania Trump, create this image. Her emerald cut 25-carat diamond ring is priced at $3 million. Unlike other types of rings, Graff prides itself to provide rings that showcase the craftsmanship and devotion of the artisans. This brand also offers one of the most expensive watches in the world.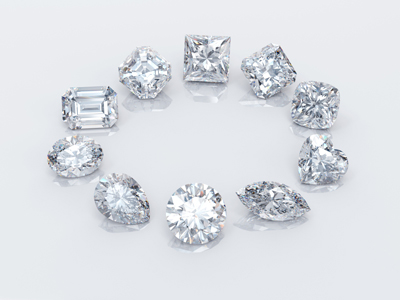 6. Neil Lane Engagement Ring, $4.5 million
Who wore it: Jennifer Lopez
If you're looking for an engagement ring that is valuable and beautiful at the same time, consider looking at Neil Lane's engagement rings. This jeweller highlights everything that's beautiful, especially when it comes to engagement rings. To paint a clearer picture of how amazing these pieces of jewellery are, check the engagement ring given by Jennifer Lopez's ex-husband, Marc Anthony.

7. Krupp Diamond Engagement Ring, $8.8 million
Who wore it: The late Elizabeth Taylor
Because of the icon who wore it, this engagement ring is also called as the Elizabeth Taylor Krupp diamond engagement ring. This engagement ring is said to have been cut as early as the 1920s and has a stunning 33.10-carat diamond cut.

8. Wilfredo Rosado Engagement Ring, $10 million
Who wore it: Mariah Carey
Wilfredo Rosado's pieces have the perfect balance of fine jewellery tradition and couture-level workmanship. If you go to his website, you'll have a vast array of different engagement rings that represent timeless style and luxury. The creations of this jeweller are handcrafted in Italy and Paris, ensuring quality and femininity. To give you an idea of how breathtaking his creations are, check out Mariah Carey's $10 million engagement ring.

Choose Wisely
Wearing an expensive engagement ring can surely help you stand out from the crowd. You'll be the envy of many once you wear a showstopper ring around your finger. However, you shouldn't force yourself to buy an expensive engagement ring solely for showing it off. After all, there are many beautiful and elegant engagement rings that you can buy without having to break the bank.