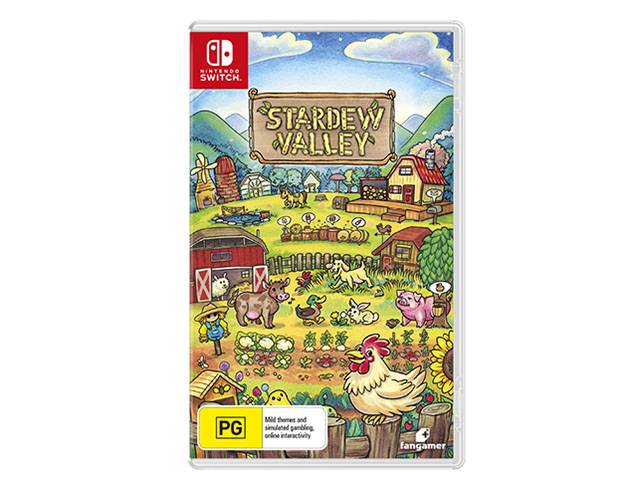 Stardew Valley
Available on: NSW

Welcome to your new life in the quaint village of Stardew Valley.
Armed with some hand-me-down tools and a few coins you will have to turn your grandfather's old farm plot into a thriving farm. With hundreds of customisation options, design your very own farm, master your ranching skills and become a part of the local community. With a little dedication, you might restore Stardew Valley to greatness! Includes a full-colour mini illustrated guidebook (20 pages).

Great for: Casual gamers, Zen seekers, kids, gardeners
RRP: $69.95
Get it at EB Games | JB Hi-Fi | Amazon | Big W
Review: Stardew Valley PS4 Game is a family favourite and even now more enjoyable on PS4.