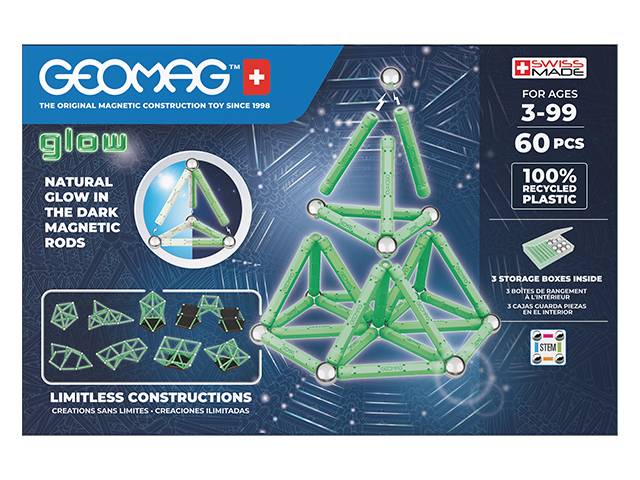 Geomag is ideal for learning through play and great for all ages. When you build and assemble with the magnets, creativity and dexterity are stimulated. It is also stress-reducing. The fluorescent elements of this Glow set will make your designs shine brightly in the dark. So turn on the creativity and give your constructions the shape you want. This set contains 60 luminescent elements and is made with 100% recycled plastic. Age 3+.

The Geomag (338) Glow 60 Piece is available from Kidstuff.com.au for $69.99
A cult in the making, Geomag Glow allows you to take your creativity to new levels. Grab one and get inspired for Halloween. Also makes great present for Christmas to enjoy over the summer holidays and New Years Eve. Let your creativity light the way.