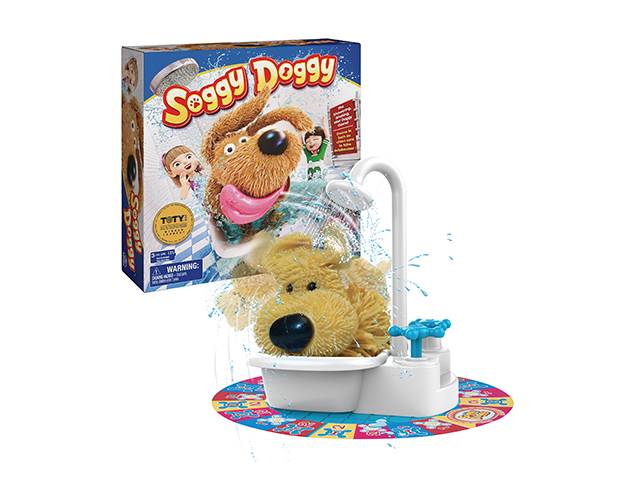 The perfect warm weather game has just launched in store. Ideal for young pet lovers, Soggy Doggy is the suspense-filled interactive board game sensation that has kids on the edge of their seat. Kids take turns rolling the dice and giving Soggy Doggy a bath as they race around the board. But watch out- he loves to shake himself dry! Get soaked and you're sent back to start.
2018 Winner of the prestigious Toy of the Year (TOTY) award, Soggy Doggy is shakin' things up with a new look. Designed for ages four to eight years, Soggy Doggy is an easy and fun game for kids to enjoy and keep entertained for hours.
Each round takes about 10 minutes and is ideal for two to four players. Kids can unleash their imagination with this immersive experience as Soggy Doggy takes you for a round of showering, shaking, wet doggy fun. Race to wash this playful pup for a fun-soaked time that brings the whole family together. Share some laughs and try not to get splashed!
Soggy Doggy (RRP $29.99) is available in major retailers Kmart, Target and Big W, as well as Amazon and independent trade.