Nadia Salomon
Nadia is a singer-songwriter from Boston, Massachusetts, USA, who previously worked as a television journalist for a number of years, before deciding to pursue her true passion - music. Madonna, Sarah McLachlan, Dido and U2, are among the artists who inspire Nadia.
The track Love Song has somewhat of a Destiny's Child sound and feel to it, and is about selfishness and being mistreated in a relationship. Her song Born to be Wild, is about moving on, getting stronger and pushing through the tough times to get to where you want to be.
Nadia sings of love, heartbreak, relationships, and the ups and downs of life's tribulations. Her music is infused with catchy melodies, soft, sweet sounding harmonies, and with her voice she creates smooth, melancholic and emotion driven tunes.
Interview with Nadia Salomon
How did it feel to hear your song played all over the airwaves?
Nadia Salomon
: I was both excited and amazed to hear my songs getting airplay. I nearly fell off my chair. It's the most accomplished feeling in the world!
Did you have any pre-conceived ideas about the music industry?
Nadia Salomon
: Of course, it's like having one vision of what you think may happen, but once you start on the journey and reality starts to set in, certain expectations or thought processes change. I come from a broadcast journalism background, I feel in some ways it prepared me for the music industry. These two businesses are very similar in so many ways even though they are different mediums. You must have a 'look', a product that sells, and you have to be competitive to stay at the top of your game. It's also about songwriting, performing live and having the ability to entertain. In TV you start out with a resume tape - which is a reel showcasing your reporting skills; that's equivalent to your demo tape - which is a CD showcasing your vocal, writing and performing ability. However, the pay in the music industry as a songwriter, I'm sure is definitely better than what a local TV news reporter or one-man-band gets paid in a medium to small market station. You don't really earn the big bucks in TV news until you hit the top 25 or make network.
Do you write your own songs? What's your inspiration?
Nadia Salomon
: Yes. I write my own songs. I'm inspired by life, concepts, ideas and emotions...anything that moves me.
What music/artists do you listen to when you are not playing your own?
Nadia Salomon
: U2, Sade, BRMC, Citizen Cope, Gorillaz, Lady Gaga.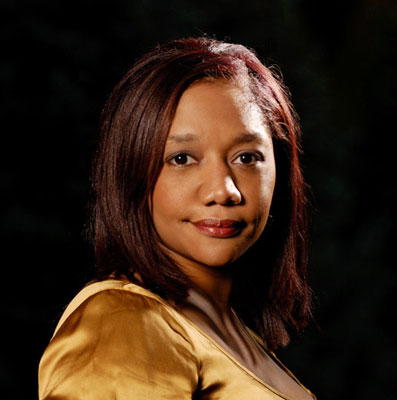 What's next? Tour/Album/Single?
Nadia Salomon
: I have a couple of shows lined up for March and April. I have a live radio interview with Jordan Rich of WBZ-TV in Boston in May. And, I've been in the studio working on my debut album. It will be a double album filled with over 25 acoustic songs.
Was there a moment you contemplated throwing in the towel?
Nadia Salomon
: No. I actually wasn't sure about wanting to come down this path...but, with lots of support and encouragement...I've been on this journey since 2002. It's been an interesting ride so far from overcoming stage fright and singing a one song set to now an hour plus set. I'm more prolific writing songs and performing not only in venues but festivals. It's just amazing. So, regardless of hiccups or where the road may lead me...I'm in it for the long haul. In hindsight, I probably should have pursued music over television news. I'd probably be farther along in my music career, but, I have no regrets. TV news it turns out, prepared me for this new path.
Do you prefer performing live or recording?
Nadia Salomon
: Live. The energy of your audience definitely impacts your performance and your show versus recording live in a studio.
What/who was your inspiration to go into the music industry?
Nadia Salomon
: River.
What is the biggest challenge you have faced along the way to your musical success?
Nadia Salomon
: Time.
What's a typical day like?
Nadia Salomon
: After working my 9-5 job, in the limited spare time I have left, I spend it either rehearsing, writing songs, booking gigs, running my banner showcase - Emerge Music Boston, updating my sites, doing marketing and promo work on my musical endeavor and trying to learn to play an instrument. So, I'm beyond exhausted by the end of any given day. All this hard work is definitely worth it because the payoff alone s getting any kind of response from your audience when your song speaks to them!
What has been your favorite part of becoming a music artist?
Nadia Salomon
: The songwriting process.
If you could collaborate with another artist, who would it be?
Nadia Salomon
: BRMC or Citizen Cope.
Do you have a website fans can visit?
Nadia Salomon
:
www.nadiaworld.com
Can you tell us 5 things required for a happy healthy & enjoyable life?
Nadia Salomon
: Confidence, Good Health, Flexibility, Peace of Mind and Honesty.
What message would you like to say to your fans?
Nadia Salomon
: Thank you for discovering my music, passing it along and sharing how it makes you feel.
60 Second Quiz
Full Name
: Nadia Salomon
Nickname(s)
: Too many to list - I represent something different to different people
Star Sign
: Taurus
Music Talent
: vocals and songwriting
Favorite Food
: Seafood
Favorite Film
: Too many to choose from
Favorite Actor
: Andy Garcia/Mark Strong
Pet
: My hedgehog, Pavorotti (R.I.P)
Describe yourself in three words
: Determined, Resilient and Unique
Person You Would Most Like to Meet
: Barack Obama
Hobbies/Interests
: Anything music, Tae Kwon Do, Gamer (God of War)
What Can You Never Leave Home Without
: Driver's License
Review by Karli Smith
Interview by Brooke Hunter