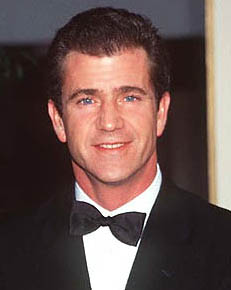 * STAR SNAPSHOTS *

Welcome to STAR SNAPSHOTS. This is where we take a snapshot look into the lives of yours, and our, favourite stars. We list for your general viewing pleasure, fast facts on the celebrities that we all love the most (or for some of you, hate the most!). From the world of song, stage and screen you need look no further: here is all you ever needed to know about your most adored celeb!

SNAPSHOT ON Mel Gibson

Known to many in the world of Hollywood as 'Manic Mel', Mel Gibson is a man of many moods and talents.

Winning, many times over, awards for being the sexiest man in showbiz or listed in the Top 50 sexiest celebrities, Mel is without a doubt a renowned actor and director.

He is recognised for his ability to focus his sometimes nervous energy and gregarious personality for breathtaking dramatic results.


Full Name: Mel Columcille Gerard Gibson

D.O.B: January 3, 1956

Born: Peekskill, New York

Star Sign: Capricorn

Eye Color: Blue

Height: 5' 11"

Current Residence: Greenwich, Conneticut, USA. When not working - A Ranch in Australia.

Most Famous for: Mad Max, Braveheart, What Women Want, Lethal Weapon.

Filmography:
1979 - Tim
1981 - Gallipoli
1984 - The Bounty
1985 - Mad Max Beyond Thunderdome
1987 - Lethal Weapon
1993 - The Man Without a Face
1994 - Maverick
1995 - Braveheart, Pocahontas (provided the speaking and singing voice to John Smith)
1996 - Ransom
1997 - Conspiracy Theory
1998 - Lethal Weapon 4
1999 - Payback
2000 - Patriot, What Women Want
2002 - We Were Soldiers, Signs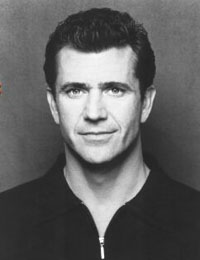 Best Known Character Trait: Gorgeous Blue eyes, and a master of many moods.

Parents: Hutton Gibson, a railroad brakeman and Ann Gibson, an Australian opera singer.

Married to: Wife Robyn Gibson (was Moore)

Children: Gibson has 7 children with his wife Robyn: Hannah, twins Edward and Christian, William, Louis, Milo and Tommy.

Siblings: 10 brothers and sisters.

Awards:
Won Oscar for Best Director, 1996 Braveheart
Won Oscar for Best Picture, 1996 Braveheart
Won Broadcast Film Critics Association Award, Best Director 1996 Braveheart
Won Golden Globe Award Best Director, 1996 Braveheart
Nominated for Best Male Performance, The Patriot, MTV Movie Awards, 2001
Won Best On-screen Duo with Danny Glover, MTV Movie Awards, 1993
Won People's Choice Awards: Favorite Motion Picture Actor, Favorite Motion Picture Star in a Drama
Won Best Actor in a lead role, AFI (Australian Film Institute) 1981, Gallipoli
Won Best Actor in a lead role, AFI (Australian Film Institute) 1979, Tim

Bizarre Fact:
Originally suffered with severe stagefright.
Has a horseshoe kidney (two kidneys fused into one)
Actually born in America, though most say he is Australian.

Trivia:
1996 - Chosen by People (USA) magazine as one of the 50 most beautiful people in the world.
Roommates with Geoffrey Rush in college.
He and his wife met through a dating service.

Quotes:
"I like directing much better. It's more fun, that's all there is to it. It's essentially the same job, which is storytelling, but you have more control over the way you want to tell the story. It's a high. I love it."

Related sites:
News and Reviews
http://www.rottentomatoes.com
Pictures Galore
Ultimate Mel Gallery
Mel's Production Company
http://www.icon-online.com


- Michelle Palmer