Hitting a brick wall? Be inspired at Melbournes leading home show
The five-day home-fest, the HIA Home Ideas Show, returns to the Melbourne Exhibition Centre 26 - 30 March, providing home enthusiasts with inspiring ideas for decorating and renovating the abode.
Always a highlight of the show, the Home Beautiful magazine Design Precinct presents the seasons interior design directions with a number of exciting attractions for visitors. From luxurious bedrooms to relaxing sitting rooms, the popular Designer Room Series III returns boasting a collection of full-scale rooms styled by renown local interior designers. Tips on interior design trends can be heard at the precincts Designer Forum stage and, once inspired, visitors can head to Design on Sale to purchase luxurious furnishings to replicate these stunning looks at home. For further inspiration, visitors can watch designers in action; performing live room makeovers complete with commentary. Be alert, trade secrets are sure to be revealed!
The new Fashionable Furnishings Parade completes the Design Precincts offering, with RMIT students showcasing unique pieces. See the freshest designs for 2008, with soft furnishings and occasional furniture taking to the catwalk in these quirky daily parades. Visitors can observe the fashion foray with a glass in hand from the neighbouring Designer Drinks Bar - the social hub of the event, which also hosts live entertainment during the late night sessions (Thursday to Saturday).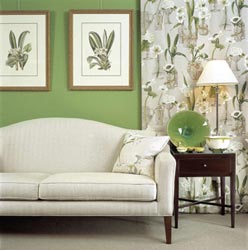 Getting ready for a renovation? Ask an Expert is the place to get advice from a range of professionals with complimentary twenty-minute consultations available. The feature is conveniently positioned in the Trade Corner, a new destination for tradies and visitors seeking home improvement-related products. Visitors can bring plans and problems, with experts on hand to offer one to one advice and solutions. Meanwhile, with kitchens and bathrooms top on the list of many a home renovator, the HIA Kitchen and Bathroom Showcase is sure to be buzzing with renovators eager to improve the space or design of either room.
See what else is cooking in the kitchen at the Gourmet Kitchen - celebrity chef Gabriel Gatè (on behalf of Jalna yoghurt) will be joined by chefs from Ready Steady Cook Roadshow; plus restaurants from Crown Entertainment and the Docklands will be whipping up culinary delights throughout the day that are sure to tantalise the tastebuds.
In addition to revealing todays design trends, the show looks to the future with the Young Designer Furniture Awards (YDFA). Here, design students from RMIT University will exhibit the furniture designs of tomorrow, such as a computer chair that transforms itself into a lounge chair equipped with all the mod cons to watch DVDs and play video games.
When it comes to sustainability the future is already here, with many a home enthusiast needing to update the abode to make it more eco-friendly. The HIA GreenSmart Building Zone will be the shows destination for the latest and greatest in green innovations and products. Nearby, the Solar Solutions Sustainable Living Stage will play host to eco-experts who will discuss measures to reduce the homes carbon foot print. The show is also proud to announce itself as a carbon neutral event, thanks to its collaboration with Carbon Planet.
With more than 250 exhibitors on show and late night shopping on Thursday, Friday and Saturday nights (complete with live music), home enthusiasts are sure to find the inspiration they need to transform their home into an oasis this Autumn. Its on with the show!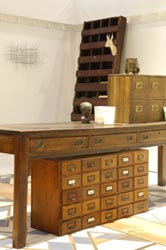 HIA HOME IDEAS SHOW
Date: 26 March - 30 March 2008
Venue: Melbourne Exhibition and Convention Centre, Southbank
Times: Wednesday 26 March, 10am - 7pm
Thursday 27 - Saturday 29 March, 10am - 9pm
Sunday 30 March, 10am - 7pm
Cost: Adult, $18; concession, $15; children 14 years and under, free.
For more information and tickets visit www.hiahomeideasshow.com.au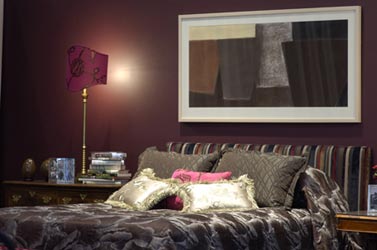 About HIA Home Show
Attracting up to 50,000 home enthusiasts, the HIA Home Ideas Show returns to the Melbourne Exhibition and Convention Centre 26 - 30 March to provide fresh ideas for decorating and renovating the abode.
Boasting over 250 exhibitors, popular features include: Home Beautiful magazine Design Precinct, showcasing rooms styled by Melbourne's interior elite; the new Fashionable Furnishings Parade; the Designer Forum talk-fest, Ask an Expert; the HIA GreenSmart Zone, HIA Kitchens and Bathroom Showcase and Solar Solutions Sustainable Living Stage.
Late night sessions Thursday to Saturday are a festive occasion complete with drinks in the Designer Drinks Bar, live entertainment, late night shopping specials and celebrity chefs cooking up a storm in the Gourmet Kitchen. Be sure to take advantage of the 5 dollars off after 5pm offer on late night openings. For further information and ticket bookings visit:
www.hiahomeideasshow.com.au