MEDIA RELEASE CELEBRATE SUMMER AT THE 2008 ST KILDA FESTIVAL
HOODOO GURUS AND OPERATOR PLEASE TO HEADLINE LIVE MUSIC LINEUP
The St Kilda Festival comes to the St Kilda foreshore in 2008 for another sizzling week of live bands, DJs, dance lessons, extreme sports and family fun. Running from February 2nd to 10th, the festival will celebrate everything vibrant and zesty about St Kilda with its Live N Local programme (Sunday 2 February-Saturday 9 February) and Festival Day (Sunday 10 February).
"From music to dance, extreme sports to cartoon characters there really is something for everyone at this year's event. Festival goers can look forward to a jam packed program with some old favourites and some new things to discover" said Festival Producer Adele Denison. Live N Local will kick off on Saturday February 2nd with Yalukit Wilam Ngargee, a premiere Indigenous music event. It will then continue on throughout the week with an array of events taking place from February 2nd -9th, ranging from live bands and DJs performing country, folk, electronic and RocknRoll in local venues, Salsa dancing, outdoor cinema, and comedy shows.
The big day, Festival Day, will then host an array of activities and events so big and so diverse that it will cater for all ages, families, music tastes, sporting fanatics and even the most fastidious of children.
Hoodoo Gurus and Aria Award-winning band Operator Please are set to headline this years live music programme. With 5 main stages across St Kilda offering the best in live music ranging from country, folk, RocknRoll, blues, hop-hop and jazz, the festival will be the party of the Summer!
Families will be pleased to see the return of the FOXTEL Village, where St Kilda Festivals Major Sponsor a place where FOXTEL and its channel partners will host a range of activities for all ages! Festival goers will be able to participate in a number of activities including filming your own weather report with The Weather Channel, having your photo taken with your favourite movie stars in the SHOWTIME marquee and trying your luck on FUEL TVs inflatable surf rider. Kids will be able to watch the Ben 10 Movie in the Cartoon Network marquee, have their photo taken with their favourite FOXTEL characters including TV1s Mr T and Jeannie, Movie Networks Mumble from Happy Feet, FOXTEL Box Offices Shrek, and also visit the Nickelodeon Kidzone where there will be appearances from Nickelodeons SpongeBob SquarePants and see a live show from Nick Jr.s Dora the Explorer.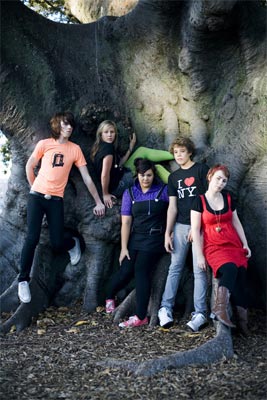 With the St Kilda Festival being one of the largest outdoor celebrations in Australia, it draws thousands of people to the artistic hub of Melbourne and its cultural elements celebrate everything from Salsa dancing, Swing Dancing, Percussion Parades and Jungle Journeys. With a jam packed day of extreme death defying sporting activities, including Planet X Summer Games - the largest action sports event in the country - featuring FMX, BMX, Skate, Wakeboarding, Rail Jam and Jet Skiing; Victorias premier Beach Volleyball event of the summer, The Virgin Blue Beach Volleyball Victorian Open, and a spectacular kiteboarding demonstration featuring Victorias best kiteboarders at the St Kilda foreshore, punters can explore their athletic side with a range of sports events on offer.
Travel to the Festival should be by public transport rather than driving as much of St Kilda will be affected by road closures on Festival Day. The Festival precinct will be an alcohol free zone.
For further information, please visit
www.stkildafestival.com.au