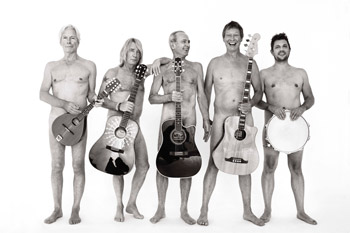 Status Quo Rock the Boat
October 16th-23rd, 2017
Australia's biggest rock -n' roll festival at sea ROCK THE BOAT is back in 2017 and is set to be bigger than ever! Choose your Cruise is proud to announce that one of the world's greatest rock bands STATUS QUO will be bringing their brand new Aquostic Live show to Australia for the first time and jumping aboard Rock the Boat 2017.

The legendary rock icons' Aquostic Live show features their 16 piece band which includes backing vocals, acoustic band and a 6 piece string section performing their anthemic classics. STATUS QUO will be joined by an illustrious lineup of Australian rock legends in what will be rock n' roll paradise on the high seas! Passengers will be taken on a nostalgic journey to relive the greatest decades of music and party with over thirty of their favourite artists including:

Status Quo: Rockin' All Over The World, Down Down, Whatever You Want
Baby Animals: Rush You, One Word, Early Warning
Jon Stevens: Take Me Back, Touch, Hot Chilli Woman
Mark Gable (Choirboys): Run to Paradise, Boys Will Be Boys
Jack Jones: Hold Me In Your Arms, Heart In Danger, Always and Ever
Angry Anderson: Suddenly, Bound For Glory
The Radiators: Comin' Home, No Tragedy
Zep Boys: Performing the music of Led Zeppelin
And many, many more…
Direct from the UK off the back of their last ever electric tour, global chart toppers Status Quo will headline Rock the Boat with their Aquostic Live show, presenting an exciting intimate performance of their anthemic classics that is fully stripped down. Boasting completely reworked Quo hits and fan favourites, the show has been described as a -unique performance' showcasing the rich musical heritage of a band with a career spanning 60 chart hits, 43 hit albums, 118 million albums sold worldwide, and over 6,000 live shows internationally.

Quo members Francis Rossi and Rick Parfitt can't wait to jump aboard on their first ever cruise as Status Quo. 'Rock the Boat will take place just on the 50th anniversary of the release of our first hit Pictures of Matchstick Men, so it will be fantastic to celebrate with yet another first for the band...Yes, it will be our first time on a cruise ship and the perfect location to debut the Aquostic set down under, or should I say, on water", said Francis.

Rick also expressed his excitement to be rockin' out on the high seas, saying: 'I've always wanted to go on a cruise, so this is the perfect way to mix business with pleasure - the theatre on the ship looks fantastic and I can't wait to get on board!"
Rock the Boat 7 departs from Sydney to sail for 7 days from 16th – 23rd October, 2017

Prices start at $2,499 pp for Interior Twin Stateroom
For more information including how to book your cabin go to www.chooseyourcruise.com.au
OR call 1300 247 371