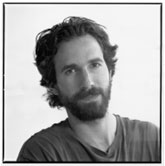 Hot young US author Dana Adam Shapiro touring Melbourne/Sydney

"So many young writers have been described as 'Salingeresque'...it's a shock to come across one who fits the bill." --Tom Perotta

In the tradition of John Irving, The Every Boy showcases US magazine editor and film director Dana Adam Shapiro's ability to find humor in dysfunction and hope in the rollercoaster of self-discovery. Magical and haunting, this debut novel is a threadbare confessional, endearingly told by first-time author Shapiro.

Shapiro is currently on a roll after his documentary Murderball won the Audience Award at the 2005 Sundance Film Festival. With Plan B (Brad Pitt and Jennifer Aniston's production company) and Paramount Pictures, Shapiro will adapt and direct a movie based on The Every Boy.


More about The Every Boy
Unconventional, highly original and profound, The Every Boy follows the life and death of teenager Henry Every, who drowns under mysterious circumstances in the book's opening chapter, leaving behind a diary written on thousand of pages of looseleaf paper. The color-coded confessional (red for "world-changing," black for "hypocritical bastards, the lot of you!", blue for "philosophical and so on) is filled with dark humour and quirky observation, and offers a glimpse of Henry's secret life."

Alone now in their suburban house, his father pores over his son's ledger in an attempt to connect with the boy he never really knew - and to figure out how he died. As he learns the truth about Henry's many misadventures and transgressions, he also discovers the part he played in his son's tragic death and the real reason his wife walked out years ago. The story grows into two parallel love stories - one past, one present - with very different outcomes.

Both whimsical and wise, The Every Boy is a dark comedy, a page-turning mystery, an exploration of fathers and sons, a heart-aching romance, and a one-of-a-kind celebration of human individuality.


---
Tour: The Melbourne Writer's Festival 2005
Dana Adam Shapiro will perform on Saturday 27 August at the Melbourne Writer's Festival. He is available for interview in Melbourne from 25-31 August, Sydney from 1-2 September.

Shapiro was born in Boston in 1973. He is a former senior editor at Spin, a founder of Icon magazine, and a contributor to the New York Times Magazine and other publications. With Plan B and Paramount Pictures he is set to write and direct a movie based on his debut novel, The Every Boy.

Documentary screening at Melbourne International Film Festival July 2005

Shapiro has produced and co-directed Murderball, a powerful and compelling documentary about quadriplegic rugby players that won the Audience Award at the 2005 Sundance Film Festival and will be released theatrically this summer by THINKFilm and MTV. Murderball was screened at the Sydney Film Festival in June and will be shown at the Melbourne International Film Festival in July.

The Every Boy is published in August by Hardie Grant Books, RRP $22.95