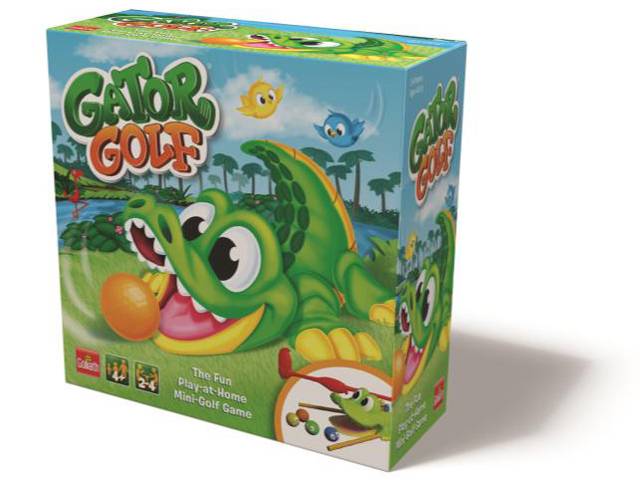 A relaunch of a 90's classic!

Putt the ball into his mouth and watch his tail flip it back to you!

In the Box:
1 x Gator with scorekeeper
1 x Flamingo golf club
4 x Gator Golf balls

Ages: 3 +
Players: 2 - 4
RRP $29.99
Available now at leading retailers!