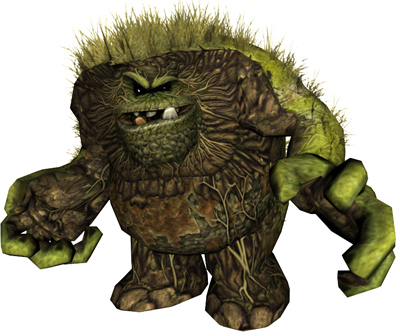 Game Masters
The Australian Centre for the Moving Image (ACMI) will present Game Masters, a highly interactive videogame exhibition, as part of Melbourne Winter Masterpieces from 28 June 2012.

Curated by ACMI, Game Masters will showcase the work of leading local and international videogame designers with over 125 playable games from the arcade era through to the latest console and mobile game technology.

Over 40 game designers who have made a significant and ongoing impact in the field will be profiled throughout the exhibition, including well-known international, independent and Australian game designers. The designers' work will be explored through a combination of rare concept artwork, newly commissioned interviews and playable games.

Some of the major designers and videogames featured include, from the arcade era, Tomohiro Nishikado (JPN, Space Invaders, 1978), Ed Logg (USA, Asteroids, 1979), Toru Iwatani (JPN, Pac-Man, 1980) and Yu Suzuki (JPN, Hang On, 1983). Leading contemporary designers featured include Paulina Bozek (POL/CAN, SingStar, 2004), Hideo Kojima (JPN, METAL GEAR, 1987), Yuji Naka and the Sonic Team (JPN, Sonic the Hedgehog, 1991), Fumito Ueda (JPN, Ico, 2001, Shadow of the Colossus, 2005, The Last Guardian), Alex Rigopulos (USA, Guitar Hero, 2005), Tim Schafer (USA, Full Throttle, 1984) and Warren Spector (USA, Disney's Epic Mickey, 2010). More featured designers will be announced as the exhibition draws near.

A major component of the show will be an exploration of independent game designers such as Jenova Chen (CHI/USA, Flower, 2009) and Matsaya Matsuura (JPN, PaRappa the Rapper, 1996) alongside independent Australian game designers and Melbourne-based Firemint (Flight Control, 2009) who recently had the most downloaded game on the Apple App Store, Spy Mouse, in September 2011.

In a video message at the announcement, UK game designer Peter Molyneux OBE said; "I never imagined when I started out in this industry that there would be an exhibition like the Game Masters exhibition. Imagine a thousand square meters of games. Imagine walking through an exhibition where you can touch, see, play and be inspired by what's there. And for me, computer games are an incredible cultural influence. It's an incredible honour to be part of the exhibition."

Molyneux, the creator of games such as Populous (1989), Black & White (2001), and the Dungeon Keeper (1997) and Fable (2004) series', is the first international guest announced to attend the world premiere of the exhibition in Melbourne next June.

The exhibition will also feature some unique experiences such as an immersive 3D version of Tetsuya Mizuguchi's acclaimed Child of Eden (2011) and a multiplayer dance stage for a large-scale version of Alex Rigopulos' Dance Central 2 (2011). A selection of classic arcade games from the 1970s and 80s acquired especially for the exhibition will also be playable in their original form.

The Game Masters exhibition will be accompanied by a series of public, film and education programs, expected to appeal to people of all ages and abilities, from the budding game developer to smart phone users, children to the 'original' gamers.

As a major contribution to 21st Century moving image practice and entertainment, video games have been celebrated by ACMI in exhibitions, films and public programs. Game Masters is a follow up to ACMI's successful 2008 Game On exhibition (attendance: 148,000) which explored the history of videogames and videogame genres from the 1960s to the present day.

Game Masters, the first entirely home grown exhibition for the Melbourne Winter Masterpieces initiative, will open at ACMI on 28 June and run through to 28 October 2012.