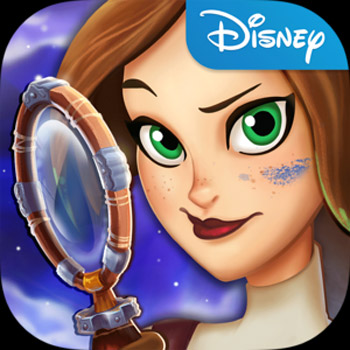 Disney Hidden Worlds

Disney Interactive Launches New Fully Connected Experience on Facebook, iOS and Android Featuring Iconic Scenes from the Beloved Films of Walt Disney Animation Studios.

The Walt Disney Company has opened the vault for Disney Hidden Worlds, a free-to-play hidden object adventure where players can interact with nostalgic scenes from Beauty & the Beast, Tangled and Aladdin, with many more beloved Disney animated films to come. Disney Hidden Worlds launches today as a fully connected and synced experience across Facebook, iOS and Android devices.

In Disney Hidden Worlds, nostalgic Disney fans enter a world of imagination where Disney stories come to life. But when imagination goes awry a mysterious Villain is fashioned, bringing darkness and chaos to the created Kingdoms. Crucial objects have gone missing from each story and it is up to the players, along with their guide Chrona, to search iconic Disney scenes for components, craft the missing objects, and restore each character's "happily ever after."

Features:
Interact with magical Kingdoms based on well-known Disney stories like Beauty & the Beast, Tangled and Aladdin, with many more movies to come soon.
Play through Disney animated film-based hidden-object scenes and spot-the-detail scenes.
Collect ink and craft objects to help each story progress towards 'happily ever after."
Help Chrona and the Inklings save the magical Kingdoms from a mysterious villain in this original Disney story.
Play and sync a single game across Facebook, iOS and Android devices.

Players can head over to https://apps.facebook.com/disneyhiddenworlds and dive into the magical moments of Disney Hidden Worlds today. The game can also be downloaded for iOS devices and for Android.