Floral Tips From The -Oprah of Floral Design', Karen Tran
Expert floral tips from Karen Tran:
You definitely want a florist that shares your same creative vision and if you aren't too sure what your vision is yet, then choose someone who have a rapport with. Ask to see their work and sit down and take the time to talk to them about what you want.

Work out your budget and agree on where you would like the -wow' moments to be using florals – whether in the ceremony, at the reception on the tables, as you enter, the bouquets, etc. That way, the florist won't spread themselves thinly and can produce beautiful results – within the budget!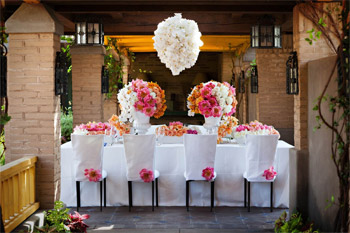 Choose a florist ideally. It keeps travel fees down and you will be able to meet with them and visualise their work! I suggest you meet with your florist 3-4 times ahead of the big day.

When choosing a florist, look for reputation and their social media pages to view their previous work. This can also help with inspiration for your own wedding, if you are unsure of what exactly you want.

Prepare and organise your floral arrangements for your big day. You can sometimes actually forget how long all of the arrangements will take (hence, why most people leave it up to the florist to free up some space!)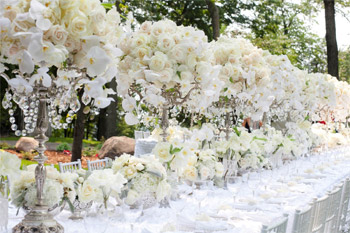 Make sure you don't let your budget dictate or jeopardise your dream wedding – if you have your heart on a certain arrangement, centre piece or bouquet idea and it is out of your budget, do not eliminate the idea, simply compromise and/or downsize your centrepieces. Alternatively, have smaller bouquets for your bridal party and leave yours large. It is your special day so you should always make sure you are happy with the floral choices made!



Interview with Wendy El-Khoury
Question: What is the average cost of an Australian wedding?

Wendy El-Khoury: Approx. $40,000.


Question: Do you believe this is a realistic and viable figure?

Wendy El-Khoury: It all depends on the size of the wedding, the expectations of the bride and groom, other financial pressures and most importantly WHO is paying for it.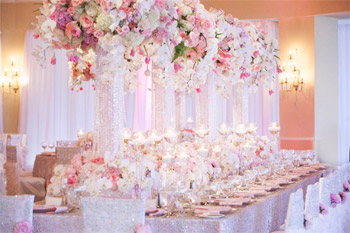 Question: Where should Australians be spending the most of their wedding budget?

Wendy El-Khoury: Venue, food, entertainment… The wedding essentials.


Question: Do weddings need flowers?

Wendy El-Khoury: We really believe flowers are the essence of love, and there is no better place to see a beautiful floral arrangement than a wedding. In saying that, Australia has many stylists who are very skilled and pulling together fabulous themes for wedding with and without flowers.


Question: Silk flowers seem to be growing in popularity; do you have a preference, real or fake?

Wendy El-Khoury: It depends where they are being used. You can definitely save yourself some money on flowers using silk arrangements as centrepieces for example. I always encourage the bridal bouquets to be real for sentimental value (as a keepsake) as well as photographic (detail shots of the bouquet are always beautiful).


Question: What is the average cost couples spend on flower arrangements for their big day?

Wendy El-Khoury: This can vary and it would be difficult to pinpoint an average. Flower options and prices are seasonal. I would say you can get something decent for the $50-$100 per centrepiece. For the extravagant bride you're looking at $150+ per centrepiece.


Question: How much are brides spending on their wedding dress?

Wendy El-Khoury: Brides are eating noodles for a year to purchase their special dress ;) The average price point of a -ready to wear' wedding dress is $2,000. For couture/custom you are looking at $5,000+ with the average price point being $6,500 for bespoke.


Question: Can you talk us through the pros and cons of outdoor weddings?

Wendy El-Khoury: WEATHER?! Australia is an outdoors country, with four seasons in the one day. We enjoy natural surrounds, the sun, the sea… my only tip is always have a plan B with an outdoors wedding as our weather can be quite unpredictable.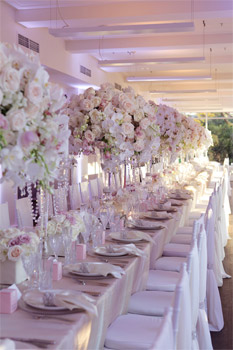 Question: How important is a plan B for an outdoor wedding?

Wendy El-Khoury: More important than the wedding dress.


Question: What inspired your career, in wedding planning?

Wendy El-Khoury: The idea of assisting a couple on what is considered a very special day in their lives. Too many brides struggle, we are here to assist them in their decision making process as -online wedding planners'.


Interview by Brooke Hunter