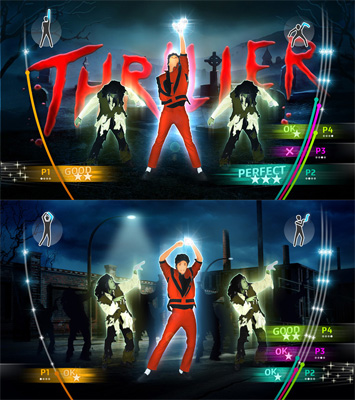 Michael Jackson The Experience
Hype around Michael Jackson continues to grow with leading computer games manufacturer, Ubisoft, revealing that one of the most hotly anticipated games of 2010, Michael Jackson The Experience will include 'Thriller' as part of an already toe-tapping line up of tracks. The announcement comes at a perfect time as a survey discovers Aussies rate Thriller as the King of Pop's top tune of all time!
Michael Jackson, The Experience is predicted to be the must-have gift this Christmas, with video games yet again at the top of Christmas gift lists. Whether you're a master moonwalker or have two left feet, the game gives consumers the chance to dance along to the light-footed legend's top tracks including 'Beat It', 'Black or White' and 'Rock with You'.
Michael Jackson The Experience, the game that allows players to feel the magic of the King of Pop by reliving his most iconic performances through their own singing and dancing, will include 27 playable tracks, each one coming with its unique choreography inspired by Michael Jackson's moves and steps as well as unique environments based on Michael's original video-clips and live performances.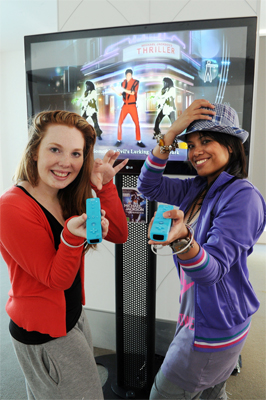 The Michael Jackson The Experience track list for the Wii version includes 27 songs, mixing iconic tunes with less-known gems of Michael Jackson's discography:
Another Part of Me
Bad
Beat it
Billie Jean
Black or White
Dirty Diana
Don't Stop 'Till You Get Enough
Earth Song
Ghosts
Heal the World
In the Closet
Leave Me Alone
Money
Remember the Time
Rock With You
Smooth Criminal
Speed Demon
Streetwalker
Sunset Driver
The Girl is Mine
The Way you Make Me Feel
They Don't Care About Us
Thriller
Wanna Be Startin' Something
Who Is It
Will You Be There
Workin' Day and Night
Michael Jackson The ExperiencePlatform
: Nintendo Wii