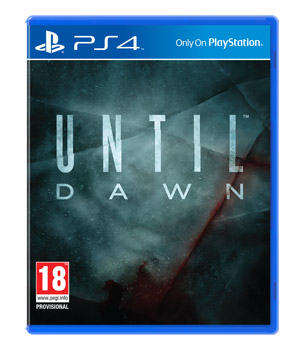 Until Dawn
Until Dawn offers gamers the chance to play as each of the eight characters, and experience fear like never before, as every decision they make in the terrifying search for answers could mean the difference between life and death.

From the director of the trailer, Lloyd Choi:

'Since Until Dawn is based around the concept of choice (and the tension around it), I immediately thought of Robert Frost's poem 'The Road Not Taken', which I thought would create an interesting tone and backdrop paired with visceral and frightening images. The poem is often misinterpreted, and is really more complex than people think.

"It's not really an empowering poem of choosing your unique destiny that others haven't taken; it's meaning is more bleak and bittersweet. And I found that perfect for Until Dawn."