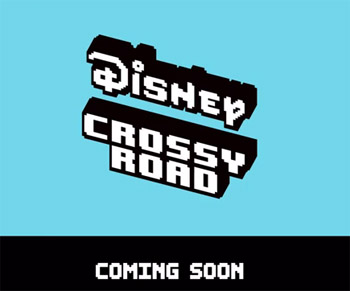 Disney and Hipster Whale Announce Disney Crossy Road Game
At GDC, Disney and Hipster Whale announced that Disney Crossy Road is coming soon to mobile devices. The new game, which is based on the original Crossy Road game from Hipster Whale that has been downloaded more than 120 million times to date, will take players on an 8-bit endless adventure with more than 100 of their favorite Disney and Pixar characters. Disney Crossy Road will let players hop through nine different Disney and Pixar-themed worlds, each with their own unique 8-bit music.
Add, like and follow the Disney Crossy Road official Facebook, Twitter and Instagram to get the latest news, feature and character updates.